Konica Minolta Delivers Digital Radiography Solutions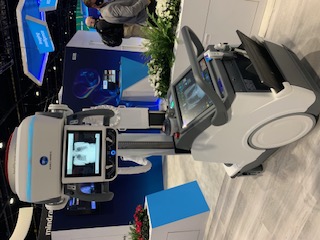 Konica Minolta Healthcare is showcasing the mKDR Xpress Mobile X-ray System and the the AeroDR Carbon Flat Panel Detectorat the RSNA Annual Meeting this year, reaffirming the company's commitment to digital radiography.
The mKDR Xpress is the smallest and lightest portable X-ray system available today. It's easy to use with a customizable mobile specific user interface, remote control, and front and back collimator controls with laser alignment. Technologists are ready for the most demanding mobile X-ray imaging needs with on-board charging for two panels and front and back storage for panels and consumables. A tube-mounted graphical user interface and image preview helps ensure the best image is captured in all applications and environments.
The new AeroDR Carbon Flat Panel Detector is Konica Minolta's most advanced digital detector, providing the superior image quality, durability and reliability of our AeroDR family of flat panel detectors. Designed for all general X-ray applications, the space-age carbon material in the AeroDR Carbon Flat Panel Detector has been infused with antibacterial technology.
Using the mKDR Xpress and AeroDR Carbon panel together delivers a synchronized, smart imaging solution for greater efficiency and optimal image quality. The dual screen configuration gives technologists the ability to control and view images at the patient side. Plus, the carbon panel supports Dynamic Digital Radiography (DDR) – X-ray that moves – on the mKDR Xpress, enabling allowing doctors to see bones or lungs in motion.
The company is also introducing new features and functionality for its Exa Platform that automate common clinical and administrative tasks for enhanced productivity and profitability. These new capabilities assist use of Appropriate Use Criteria (AUC) for advanced diagnostic imaging, supporting the Clinical Decision Support Mechanism (CDSM) mandate from Centers for Medicaid and Medicare Services (CMS), and eliminate inefficiencies in determining patient insurance eligibility and co-pay responsibility. Together, these capabilities will enable radiology departments and imaging centers to increase revenue and profitability by improving reimbursement and capture non-covered costs.
The Exa Platform will now provide a seamless, easy-to-access qualified CDSM to meet the CMS mandate. Konica Minolta has also integrated insurance eligibility and estimation services into the Exa Platform for fully automated, real-time medical insurance and billing submission processing. Exa RIS users can seamlessly verify patient eligibility for an imaging procedure and provide the patient with an estimate for their out-of-pocket costs during appointment scheduling for a more efficient workflow. In addition to eliminating inefficient, time-consuming and often manual tasks that may be error-prone, these solutions reduce eligibility denials, increase reimbursement payments and deliver flexible payment options for patient co-pays.
"We've added these new solutions to the Exa Platform so there is no separate portal, workstation or equipment required for any imaging department or practice to utilize these services. It's all seamlessly integrated into Exa and is part of the same workflow," says Tim Kearns, Strategic Marketing Manager, Healthcare IT.
RSNA Booth: North 6916
Back To Top
---
Konica Minolta Delivers Digital Radiography Solutions. Appl Radiol.
About the Author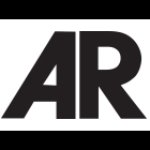 McKenna Bryant is a freelance healthcare writer based in Nashotah, WI.