Iterative reconstruction can improve image quality of abdominal CT of obese patients
By Staff News Brief
Abdominopelvic computed tomography (CT) is increasingly being used to image obese patients who have renal stone disease or undiagnosed abdominal pain. When iterative reconstruction (IR) image processing is used, high-quality images can be obtained without increasing radiation dose, researchers from Massachusetts General Hospital in Boston confirmed in a study published in the January/February issue of the Journal of Computer Assisted Tomography.
Utilizing IR postprocessing in coronary CT angiography to improve image quality in obese patients has been well documented. However, limited studies have shown the benefits of IR in abdominal CT for morbidly and super obese patients. The authors conducted a retrospective study of routine abdominopelvic CT examinations performed on all obese patients during a 12-month period to determine if IR offered a similar benefit. A total of 187 examinations of 182 patients were reviewed, 114 reconstructed with IR and 73 processed with FBP. The patients were also stratified based on body mass index (BMI), with morbidly obese patients having a BMI range of 40 to 49.9 and super obese patients a BMI of 50-55.
Lead author Khalid W. Shaqdan, MD, of the Department of Radiology, and colleagues reviewed the exam reports to identify any comments about image-quality concerns, such as the presence of artifacts or excessive image noise, or the adequacy of images for making diagnostic interpretations. The authors used dose-monitoring software to obtain size-specific dose estimate (SSDE) and CT dose index volume (CTDIvol).
A random sample of 60 exams was independently reviewed by Dushyant V. Sahani, MD, a specialist in abdominal CT imaging. These included 40 studies from morbidly obese patients (20 IR and 20 FBP) and 20 studies from super obese patients (10 IR and 10 FBP). Dr. Sahani graded image quality, image noise, and artifacts on a 5-point scale. Truncation artifacts were identified in 50 of the examinations (22 IR and 28 FBP) and metal artifacts in 22 exams (14 IR and 8 FBP).
Iterative reconstruction outperformed filtered back projection in the detailed review of 60 examinations. The authors reported that IR produced a significantly higher image quality score, at 4.2 compared to 3.8 for FBP processing. This was true for both categories of obese patients. With IR, image noise was 40% lower in super obese patients and 33% lower in morbidly obese patients compared to FBP. There was also a higher mean contrast-to-noise ratio (46%) without an increase in radiation dose (68% for super-obese and 46% for morbidly obese). SSDE reduction was statistically significant between IR and FBP for all patients.
The authors were not surprised by their findings. They wrote, "Conventional FBP algorithms discard important information about photon statistics in the incident x-rays, reducing image quality when there are limited or incompletely measured projects as seen in obese patients. Iterative reconstruction technologies have tried to overcome the challenges of balancing optimal image quality with lower radiation exposure. In our study of morbidly and super obese subjects, we found superior image quality, reduced noise, and minimal image artifacts in CT scans reconstructed with IR. These benefits are encouraging in super obese adults because patients at the higher end of the obesity spectrum are more susceptible to image artifacts because of greater photon absorption and starvation."
Dr. Shaqdan told Applied Radiology, "We prefer to image very large patients with IR. This has been feasible due to the increased number of new generation CT scanners used in Mass General's imaging sites. Moreover, newer generation CT scanners equipped with IR offer additional features to permit scanning of obese patients, such as larger gantry size and table weight capacity. They also incorporate improved capabilities such as greater generator power, more kVp options, and efficient detectors that enable low-dose scanning and result in higher quality images."
REFERENCE
Shaqdan KW, Kambadakone AR, Hahn P, et al. Experience with Iterative Reconstruction Techniques for Abdominopelvic Computed Tomography in Morbidly and Super Obese Patients. J Comput Assist Tomogr. 2018 42;1:124-132.
Back To Top
---
Iterative reconstruction can improve image quality of abdominal CT of obese patients. Appl Radiol.
By
Staff News Brief
|
March 21, 2018
About the Author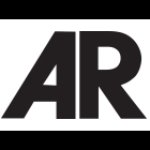 Staff News Brief