Israeli Study: Don't biopsy for male breast cancer without high clinical and radiological suspicion
By Staff News Brief
Although male breast cancer is extremely rare, the disease is often deadly because it isn't diagnosed until it reaches advanced stages. Radiologists in Israel, where 50 to 60 cases are diagnosed annually,1 recently sought to identify the best circumstances under which to biopsy suspected breast cancer in men.
The radiologists reported on their study, which was conducted at Sheba Medical Center in Tel Hashomer, in the October 2019 Israeli Medical Association Journal.
One-hundred-seventy-eight symptomatic men underwent mammograms, breast ultrasound and/or breast magnetic resonance imaging (MRI) at Sheba between 2011 and 2016. Symptoms included palpable mass (49%), breast enlargement (15%), and breast tenderness and pain (11%). They ranged from 18 to 96 years old, with a median age of 64. Eighteen were diagnosed with breast cancer, 13 with primary disease and five with metastatic disease to the breast or axilla from other organs. None of the 20 patients younger than 40 had breast cancer.2
One hundred seventy-four patients underwent breast ultrasound, which lead author Philip Lawson, MD, and colleagues write allows for superficial and high-resolution examination of limited breast tissue mass. Ultrasound was also used to guide all biopsies.
Mammography was performed predominantly in older men. Breast MRI was used in 13 cases for follow-up of high-risk patients and two patients with confirmed BRCA 2 gene mutations. Eleven also had a mammogram and/or breast ultrasound.
The authors reported that 56 ultrasound-guided biopsies were performed. Breast cancer was confirmed in all 10 cases with a BI-RADS score of 5; and 25% of cases with a BI-RADS score of 4. The 38 lesions confirmed as benign at biopsy included gynecomastia, reactive lymph nodes, lipomas, abscesses, and traumatic neuroma.
The researchers reported that cancer typically presented as a palpable mass; the most common histological type was invasive ductal carcinoma (92%), and most tumors measured less than 2 cm. All were estrogen-receptor positive, 11 were progesterone-receptor positive, and five were human epidermal growth factor receptor 2 (HER2)-positive.
The authors reported that typical features of breast cancer tumors seen on MRI included irregular shape and margins, and rapid contrast enhancement and washout. They recommended MRI use after equivocal initial imaging exams, and in cases of BI-RADS 4 with high likelihood of a false- positive biopsy.
"The predominant diagnosis in the vast majority of these patients was gynecomastia. Our results also suggest a low likelihood for cancer diagnosis in younger patients, and in cases where the presenting symptom was mastalgia or gynecomastia. Therefore, unless clinically and radiologically suspicious, biopsy should not be encouraged," concluded the authors.
REFERENCES
Israel Cancer Association. Breast cancer in men.

http://www.cancer.org.il/template/default.aspx?PageId=5968

. [Accessed October 14, 2019]. [Hebrew]
Lawson P, Nissan N, Faermann R, et al. Trends in imaging workup of the male breast: Experience from a single center. Isr Med Assoc J. 2019;21(10):666-670.
Back To Top
---
Israeli Study: Don't biopsy for male breast cancer without high clinical and radiological suspicion. Appl Radiol.
By
Staff News Brief
|
October 17, 2019
About the Author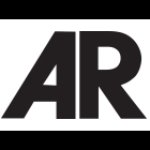 Staff News Brief