Improving safety of x-ray exams using slot-scanning x-ray systems
By Staff News Brief
Children with scoliosis have frequent upright x-ray examinations of the spine until they reach maturity. As a result, the thyroid gland, mammary glands, and gonads – the most radiosensitive organs of these patients – are exposed, resulting in potentially high cumulated effective radiation dose.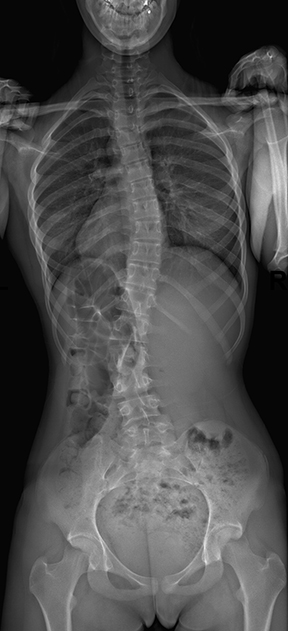 Slot-scanning systems (SSS) can reduce the radiation dose exposure more than dynamic flat panel detector (DFD) systems, according to a study from France published online August 14, 2015 in Diagnostic and Interventional Imaging. The study included assessment of the image quality produced by a SSS [EOS Imaging, Paris France] and DFD [Multidiagnost® Eleva, Philips Medical Systems, Best, The Netherlands] system with a phantom. This was followed by a prospective observational dosimetric and qualitative comparative study of whole-spine x-ray images acquired by SSS for 31 children and DFD images of 26 children.
Dosimetric statistical analysis was performed from dose area product (DAP) and entrance skin dose measured by thermo-luminescent dosimeters localized in the cervical thoracic, and sacral areas. Three radiologists each independently assessed the diagnostic quality of the images, using statistical analysis of quality score and inter-observer reproducibility.
For each whole-spine frontal radiograph that was taken of a scoliosis patient, acquisition was done with a postero-anterior beam. The acquired image included the base of the skull to the tip of the coccyx and extended from one iliac rest to the next. Exposure factors were recorded for tube voltage (kV), intensity (mAs), focal distance between tube and patient, and size of the radiation field at the surface of the child. Each child wore three pairs of Lithium Fluoride TLD, placed on the back in the most radiosensitive organs (cervical, interscapular, and sacral) to estimate the locally delivered irradiation.
The researchers used a list of 20 anatomical criteria from the European Guidelines on Quality for Diagnostic Radiographic Images appropriate for scoliosis imaging to rate diagnostic image quality. They rated each criterion using a score of 0 to 3, with the latter representing clearly defined features.
Principal investigator Professor Jean-Francois Chanteil, M.D., Ph.D., of the service d'imagerie ante-natale, de l'enfant et de la femme of Hôpital Pellegrin in Bordeaux and co-authors stated that the dose area product (DAP) was equivalent for both systems. They pointed out that while the methods of each system are different in calculating DAP, "DAP is the simplest way to assess the dose and to be sure that the threshold is not being exceeded when diagnostic reference levels are available."
Entrance skin dose measured by thermo-luminescent dosimeter was significantly higher with DFD in thoracic and pelvic regions. Dose was constant for the SSS, whereas it varied for the successive anatomical regions with DFD. The image quality scores of the SSS were significantly better than DFD for a majority of criteria for both the phantom and the clinical evaluations.
"SSS provides a higher image quality-to-dose ratio for scoliosis imaging using the combined advantages of dose-efficient detection. Advanced post-processing also allows 3D simulation of bony structures obtained by simultaneous acquisition of two orthogonal radiographic views," they concluded.
REFERENCE
Yvert M, Diallo A, Bessou P, et al. Radiography of scoliosis: Comparative dose levels and image quality between a dynamic flat-panel detector and a slot-scanning device (EOS system). Diagn Interv Imaging. Published online August 14, 2015.
Back To Top
---
Improving safety of x-ray exams using slot-scanning x-ray systems. Appl Radiol.
By
Staff News Brief
|
September 28, 2015
About the Author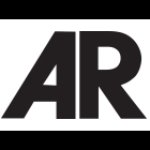 Staff News Brief