Improving quality: An analysis of MRI safety incident reports
By Staff News Brief
Analyses of safety incident reports provide valuable insight into quality improvements that can be made within radiology departments and imaging centers. Understanding the types and frequency of safety incidents that occur in other facilities can also be beneficial. An analysis of Massachusetts General Hospital's MRI-related safety incident reported over a 6.5 year time period in the Journal of Magnetic Resonance Imaging provides seldom published information valuable to any sized imaging facility.
Radiologists at Massachusetts General Hospital (MGH) conducted the analysis to better understand factors that contributed to any type of MRI-related inappropriate event. Incident categories included:
Diagnostic test orders
ID/Documentation
Safety/Security/Conduct
Service coordination
Surgery/Procedure
Line/Tube
Medication/IV Safety
Employee general incident
Environment/Equipment
Adverse drug reaction
Skin/Tissue
Diagnosis/Treatment
Fall
Infection control
A total of 1,290 MRI-related incidents were reported for the 362,090 MRI exams performed at MGH between April 2006 and September 2012. This represents a rate of 0.35%, or one incident report for every 281 MRI exams performed. There were more than twice as many incidents that occurred with inpatients (0.74%) than outpatients (0.29%), a factor that lead author Mohammad Mansouri, M.D., a postdoctoral research fellow in the Department of Radiology, and colleagues to attribute to the greater complexity of inpatients and the greater number of inpatient care steps during which an adverse event could occur. They noted, as an example, that service coordination and issues with lines and tubes accounted for nearly 12% of the total of incident reports in their study.
The most common reason for a MRI-related incident report was related to diagnostic test orders. These 406 reports represented almost one-third of the total. Examples included exams not planned at the correct time, failure to order contrast, ordering an exam for the wrong side of the body, or failing to screen a patient in advance about the presence of a metallic foreign body.
Two hundred forty-seven adverse drug reactions represented nearly one-fifth of the total. The third most common incident related to medication and IV safety (14.3%), followed by service coordination (9.7%), safety/security/conduct (4.9%), employee general incident (4.3%), falls (3.4%), and inappropriate ID/documentation (3.1%). Infection control was the lowest category, at 0.4%.
Two incidents caused the death of patients, and eight incidents caused permanent or major patient harm. Temporary or minor patient harm was reported in one fourth of the incidents. Three fourths of the incidents did not cause any patient harm.
The authors noted that if an industry-wide classification scheme for diagnostic imaging incident reports existed, precise comparison among radiology departments and imaging centers would be possible.
REFERENCE
Mansouri M, Aran S, Harvey HB, et al. Rates of Safety Incident Reporting in MRI in a Large Academic Medical Center. J Magn Reson Imaging. Published online October 20, 2015.
Back To Top
---
Improving quality: An analysis of MRI safety incident reports. Appl Radiol.
By
Staff News Brief
|
November 19, 2015
About the Author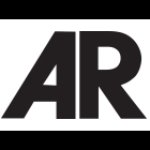 Staff News Brief