Improving follow-up imaging recommendations with an electronic ED discharge module
By Staff News Brief
What can be done to improve adherence by discharged emergency patients to radiologists' follow-up imaging recommendations on non-urgent but clinically significant findings? Critical results reporting software and improved radiology department protocols have helped increase adherence to urgent follow-up imaging recommendations. Brigham and Women's Hospital in Boston has implemented an electronic discharge instruction module relating to non-urgent radiology findings that should have follow-up imaging tests. It has made a positive impact, radiologists report in the Journal of Digital Imaging.
In May 2012, the hospital transitioned from a hand-written emergency department (ED) discharge form with a single line to report radiology test results to an electronic ED discharge module that was integrated with a patient's electronic medical record (EMR). The module automatically displays all the patient's imaging studies performed in the past 24 hours and enables a hospital discharging physician to select and include the reports in the discharge instructions to the patient and to their referring physician. The discharging physician may add specific comments relating to imaging study findings and radiologists' recommendations for follow-up imaging.
Researchers led by Ronilda Lacson, MD, PhD, an assistant professor of radiology, conducted a study to assess the impact of the electronic ED discharge module on documenting follow-up imaging recommendations for patients with non-urgent findings that needed clinical surveillance and/or treatment. They identified 7,243 patients who had these findings between July 2011 and December 2013. They represented 17% of the total number of patients who had imaging studies in the emergency department during this time.
Eighty patients who received handwritten discharge instructions from July to December 2011 were randomly selected to represent the "before" group. One hundred sixty patients were randomly selected for the "after" group, 80 of whom received their discharge instructions in which the electronic ED module was used between July and December 2012, and 80 who received these between July and December 2013. The majority of imaging findings and recommended follow-up imaging tests to be performed included pulmonary nodules, pulmonary infiltrates, renal masses or cysts, compression fractures, and lytic lesions in the bone.
The inclusion of specific radiology follow-up recommendations for additional imaging tests increased by 23% when the electronic ED discharge model was used. Specifically, this included 73.8% of the 2012-2013 discharged160 patients compared to 60% of the 80 patients in 2011.
"Including imaging result follow-up recommendations in the patient discharge summaries also provides patient and caregiver support. Patients are given copies of discharge instructions....," wrote the authors. They were hopeful that primary care physicians and their patients would
discuss these and act upon them. But did they? That issue merits additional research, but Dr. Lacson told Applied Radiology that the patient cohort from this study has not been followed.
The authors also pointed out that despite of the easy-to-use discharge module, one-fourth of the patients in the study sample did not receive the imaging test recommendations. Dr. Lacson told Applied Radiology that the hospital is currently working on development of an electronic system to facilitate communicating follow-up imaging recommendations directly to primary care physicians.
"We are working on an Agency for Healthcare Research and Quality (AHRQ) funded grant to comprehensively assess factors that affect suboptimal imaging exam follow-up care in the ambulatory setting," she said. "We would like to assess not only factors that impact documentation of follow-up recommendations, but also actual performance of recommended examinations."
REFERENCE
Gupta A, Lacson R, Balthazar PC, et al. Assessing Documentation of Critical Imaging Result Follow-up Recommendations in Emergency Department Discharge Instructions. J Digit Imaging. Published online December 12, 2017. Doi:.org/10.1007/s10278-017-0039-6.
Back To Top
---
Improving follow-up imaging recommendations with an electronic ED discharge module. Appl Radiol.
By
Staff News Brief
|
February 07, 2018
About the Author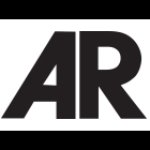 Staff News Brief