Implementing dose monitor software in fluoroscopically guided interventions
By Staff News Brief
Dose monitoring software is predominantly being implemented for use with CT scanners. Fluoroscopy also can exposure patients to high radiation doses. Because of this, a Swiss hospital, the Stadtspital Triamli Zurich decided to assess if dose monitoring software could be used successfully with that modality as well.
The Department of Radiology and Nuclear Medicine implemented a six month long study to determine this, with the additional goals of being able to provide detailed dose values for various types of interventions and to compare initial dose data with published data. The analysis included 357 vascular and nonvascular fluoroscopically-guided procedures. The study participants described their findings in an article published online September 11, 2015 in the Journal of Vascular and Interventional Radiology.
Like many radiology departments, dose monitoring software (DoseWatch®, GE Healthcare Systems, Buc, France) was first deployed for use with CT scanners.1 This web-based software enables automatic capturing, tracking and reporting of radiation doses delivered to patients.
When integrated with a ceiling mounted fluoroscopy system (Artis zee, Siemens AG, Erlangen, Germany) the dose monitoring software ran on a separate computer located next to the control console within the interventional suite. The fluoroscopy system was equipped with low-dose and high-dose protocols. Peak voltage use was 70 kV tailored to the individual patient and depending on the absorption of the anatomic area imaged. The system contained an integrated ionization chamber for measuring the kerma-area product [KAP, also known as dose area product (DAP)] and the cumulative air kerma (KA,R). The authors explained that KA,R was used as an estimate of peak skin dose and represented the value of the in-air dose accumulated at the patient's entrance reference point during the entire intervention. Combined applications were routinely used to reduce radiation exposure technique.
Lead author radiologist Christina Heilmaier, M.D. and colleagues reported that radiographic technologists were asked to check dose data after each examination, to rate the complexity level of the examination, and to write a brief account of the procedure. Additionally, they were asked to consider the potential accumulation of radiation doses from recently performed diagnostic imaging procedures and modalities that the patients may have had.
Grading was based on vascular access, presence of vessel stenosis, patient cooperativeness and patient obesity. Nephrostomy and inferior vena cava interventions were analyzed in groups to facilitate comparability. Procedures were categorized in one of three levels of complexity: simple, standard, and complex.
>During the study time period, data was acquired for every procedure performed on a total of 296 patients. The dose monitoring software successfully identified all 44 patients who had more than one fluoroscopically guided procedure. The patients ranged in age from 19 to 92 years (mean 67.9 years) and had a body mass indexes (BMI) of 17 to 41 kg/m2.
The authors reported that KAP ranged from 0.238 to 400 Gy/cm2. The highest dose was administered in transarterial chemoembolization of the liver. With the exception of eight cases representing 2% of the total, the level of complexity of the procedure correlated with CAP values. Correlation of KAP and KA,R values revealed that there was a strong parallel. KA,R also increased with grade of complexity within the same type of intervention. Dose data of different types of procedures proved to be within published dose ranges.
Although no deterministic effects such as skin erythema occurred, the department has created a standardized follow-up procedure when deterministic dose thresholds are exceeded. The protocol includes noting this in the patients' records, and informing both the patient and the attending physician.
One interesting result of the study was that analysis confirmed that fluoroscopy time was not an idea metric for assessing patient dose. There was no stringent interrelation of KAP and fluoroscopy time, and a strong correlation between KAP and KA,R was identified. "Hence, fluoroscopy time should be used only as a rough orientation measure but not to monitor patient irradiation because KAP can be very high, even though fluoroscopy time is low in cases where the portion of radiography significantly prevailed over fluoroscopy," the author cautioned.
REFERENCES
Heilmaier C, Zuber N, Bruijins B, et al. Implementation of Dose Monitoring Software in the Clinical Routine: First Experiences. Rofo. Published as open access online September 30, 2015.
Heilmaier C, Zuber N, berthold C, et al. Improving Patient Safety: Implementing Dose Monitorign Software in Fluoroscopically Guided Interventions. J Vasc Interv Radiol

. Published online September 11, 2015.
Back To Top
---
Implementing dose monitor software in fluoroscopically guided interventions. Appl Radiol.
By
Staff News Brief
|
October 19, 2015
About the Author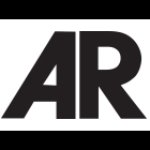 Staff News Brief