Imaging ordered excessively for breast cancer patients
By Staff News Brief
Diagnostic imaging that does not contribute to clinical decisions relating to treatment of breast cancer patients is being overutilized, according to an article published in The Breast. This is occurring as a result of a combination of factors that include fear of malpractice and misunderstanding, or lack of knowledge by ordering physicians and patients themselves. Radiologists can serve as gatekeepers to both educate and to help reduce the number of imaging exams that will not directly benefit a patient.
Based on a review of published data, authors Brittany L Bychkovsky, MD, and Nancy U. Lin, MD, oncologists at Dana-Farber Cancer Institute in Boston and educators at Harvard Medical School, have prepared a concise summary of appropriate and inappropriate types of diagnostic imaging for staging, surveillance to detect recurring disease, and in cases of metastatic breast cancer, exams to be performed to assess symptoms, extent of disease, and response to symptoms. This resource may assist radiologists in supporting the premise to referring physicians and breast cancer patients that imaging is valuable only if a finding will change the course of treatment.
Staging imaging for newly diagnosed breast cancer patients
Women diagnosed with locally-advanced (Stage III) breast cancer will benefit having a bone scan, CT, or PET imaging to detect occult metastases. However, use of any of these exams is not recommended for asymptomatic newly diagnosed patients with stage 0-II breast cancer. While data from Canada and the United States show that many of these patients do undergo these exams for staging, this practice is against national and international guidelines from the American Society of Clinical Oncology (ASCO), the European Society for Medical Oncology (ESMO), the European School of Oncology (ESO), and the National Comprehensive Cancer Network (NCCN).
The authors attribute this disregard of guidelines to concerns by physicians that mammography and breast ultrasound may underdiagnose breast cancer, and because newly diagnosed patients assuming that additional staging imaging is standard practice of care may request these exams. The authors point out that published data overwhelmingly shows that occult metastatic disease will be detected only in 0-5.2% of asymptomatic patients.
Surveillance imaging
The goal of surveillance imaging for all patients who receive treatment is to detect early locoregional or contralateral breast cancer recurrence. Diagnostic mammograms are recommended for the first three years, followed by annual mammography screening. Breast MRI should be ordered only when mammography and breast ultrasound findings are inconclusive. Breast MRI is also recommended for very high risk patients, such as women with BRCA1 and/or BRCA2 mutations.
Imaging for and follow-up of patients with metastatic breast cancer
CT scans of the chest and abdomen and bone scans are recommended for patients with a new diagnosis of metastatic breast cancer. A brain MRI is recommended if a patient has symptoms that indicate intracranial disease. The authors report that routine use of a pelvis CT is unnecessary in most cases, because pelvic CTs have a low yield of identifying meaningful metastases, expose the patient to a high radiation dose, and are expensive procedures. They also advise that while PET imaging can provide information on a tumor's metabolic activity over time and can be used to evaluate equivocal findings on CT, it should not be used for initial staging or follow-up imaging in place of or in addition to CT in the absence of a compelling clinical indication.
Follow-up imaging needs to be individualized based on a patient's clinical and disease status. Initial follow-up imaging after beginning a new treatment should be performed within two to four months. The authors caution that a flare effect may be seen shortly after treatment, and misinterpreted as disease progression that could prompt a change in therapy. They recommend the use of bone scans only for patients with bone-only disease.
The authors encourage breast specialists and cancer treatment centers to be proactive in efforts to curtail clinically unnecessary imaging. They write, "Patient outreach efforts that educate patients about the appropriate and inappropriate use of imaging is important, especially in an era where cancer patients who seek medical information from nonmedical sources and providers is associated with inappropriate use of advanced imaging."
REFERENCE
Bychkovsky BL, Lin NU. Imaging in the evaluation and follow-up of early and advanced breast cancer: When, why, and how often? Breast. Epub ahead of print July 12, 2016. pii: S0960-9776(16)30091-1. doi: 10.1016/j.breast.2016.06.017.
Back To Top
---
Imaging ordered excessively for breast cancer patients. Appl Radiol.
By
Staff News Brief
|
September 07, 2016
About the Author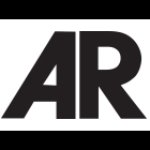 Staff News Brief