ImaginAb, Pfizer Sign License and Supply Agreement for CD8 ImmunoPET Technology
By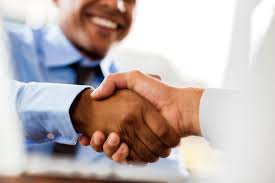 ImaginAb Inc., a leading global provider of immuno-oncology imaging agents, has signed a new multi-year, non-exclusive license with Pfizer Inc. to supply 89Zr CD8 Immuno-PET agent, which can be used to image CD8 T cells in cancer patients.
Quantitative imaging of CD8 T cells enables quicker identification of drug efficacy, therefore potentially reducing the length of clinical trials, reducing costs and helping new therapies to advance to market faster, which ultimately will improve treatment and care of cancer patients.
Under the terms of the agreement, ImaginAb will supply clinical doses of 89Zr CD8 Immuno-PET agent to Pfizer for use in select oncology clinical trials. In addition, ImaginAb will provide technical, clinical, and regulatory support to Pfizer. ImaginAb will receive license fees and payments for manufacturing and other support. No other terms were disclosed.
This agreement expands upon the relationship between the companies following the pre-competitive alliance between ImaginAb, Pfizer and other global pharmaceutical companies which focused on the development of 89Zr CD8 ImmunoPET technology. The alliance, announced on October 14, 2019, has assisted in advancing the 89Zr CD8 Immuno-PET technology.
Commenting on the announcement, Ian Wilson, Chief Executive Officer of ImaginAb said: "Pfizer continues to be a great partner and supporter of our efforts to develop this innovative PET imaging technology, and we are delighted to expand our relationship further.
Wilson continued "Imaginab is actively investing in the clinical and global supply chain development of 89Zr CD8 Immuno-PET agent to provide simple turnkey access to this novel technology. Our goal is to enable the widespread use and adoption of 89Zr CD8 Immuno-PET technology, which will help our partners to predict therapeutic efficacy and treatment outcomes in cancer patients more precisely and earlier in a clinical trial. Working with leading pharmaceutical companies such as Pfizer, will help us achieve our goal."
"CD8 T cells play such a pivotal role in immunotherapy of many cancers and our 89Zr CD8 Immuno-PET is one of the most widely used imaging technology used by pharmaceutical and biotech companies to track CD8 T cells in patients."
Back To Top
---
ImaginAb, Pfizer Sign License and Supply Agreement for CD8 ImmunoPET Technology. Appl Radiol.
By
News Release
|
January 11, 2021
About the Author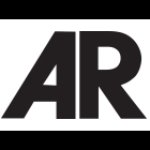 News Release