icometrix Features AI Solutions for Brain Imaging and Education Offerings
At RSNA 2021, icometrix is highlighting its icobrain portfolio, a cloud-based AI solution to quantify disease-specific brain structures on MR and CT.
icobrain dm supports a more confident diagnosis of patients with cognitive impairment. It uncovers abnormality patterns by reporting sensitive brain volumetrics to allow the early detection of Alzheimer and other diseases causing dementia.
"It's important for clinicians to stage the disease and quantify how it's progressing so they can determine the right treatment decisions," said Dirk Smeets, PhD, CTO of icometrix.
The company is also featuring icobrain ms, which supports tracking of disease progression in patients with multiple sclerosis. It objectively assesses lesion dissemination in space and time by detecting, quantifying, and tracking the evolution of FLAIR white matter hyperintensities, T1 white matter hypointensities and contrast-enhancing T1 hyperintensities to evaluate disease activity.
icobrain ms provides precise and relevant brain volume change metrics by tracking annualized brain volume changes for whole brain and gray matter to evaluate disease progression, and by comparing brain volumes and volume changes to an age-and sex matched normative reference population.
Smeets said the company sees a tight connection between technology and education, which he calls "the connector between stakeholders." "We're broadening our portfolio and connectivity throughout stakeholders because that's the only way to adopt technology in the real world," he explained.
That's why the company offers an educational platform, which includes comprehensive disease management knowledge, including information on treatment monitoring for multiple sclerosis. "We want to make sure radiologists know they are playing an even more important role in diagnosing and monitoring treatment of MS. They're at the center of the clinical decision-making process," said Smeets.
A patient education smartphone app furthers this mission, while helping icometrix strive to create an information loop between the patient, the neurologist and radiologist. "The role of education is to bridge gaps between specialists. By aligning both patients and clinicians with technology and education, we can help improve patient care and support positive outcomes," said Smeets.
RSNA Booth: 5138 AI Showcase
Back To Top
---
icometrix Features AI Solutions for Brain Imaging and Education Offerings. Appl Radiol.
About the Author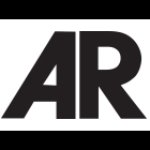 McKenna Bryant is a freelance healthcare writer based in Nashotah, WI.