icometrix and Aidoc Team Up to Transform Stroke Care Coordination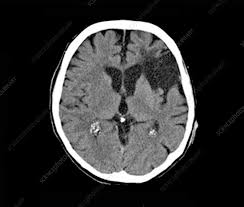 icometrix is partnering with Aidoc to deliver one of the most comprehensive suites of AI solutions for quickly triaging stroke patients. Rapid triage of patients with suspected or incidental stroke, combined with simultaneously alerting care teams, helps facilitate timely communication and access to lifesaving treatment.
Both icometrix and Aidoc have developed a range of FDA-cleared imaging AI solutions that already support radiologists and clinicians worldwide. To assess the extent of the damage icometrix' stroke solution icobrain-cva quantifies the volume of the core and perfusion lesion on CT-perfusion images. Aidoc's FDA-cleared AI stroke solution provides real-time notification of patients with suspected large vessel occlusion and intracranial hemorrhage. Combined, these solutions make up one of the most comprehensive neuro suites, with future options to include icometrix's MS/TBI solutions, as well as Aidoc's C-Spine and Brain Aneurysm algorithms.
"We are privileged to support over 400 medical centers globally with our icobrain portfolio and icolung solution. In our efforts to become the standard of care for patients with neurological disorders, we're proud to partner with Aidoc to bring the most advanced end-to-end AI stroke offering to clinicians to improve patient care and outcomes," said Jennifer Young, CCO icometrix. "This is a great example of how different advanced technologies are combined synergistically into a single solution to impact the lives of patients worldwide."
"As a trusted comprehensive enterprise AI partner, many health systems are asking us to expand to more and more of their radiology and multi-disciplinary workflows," said Demetri Giannikopoulos, Aidoc's VP of Innovation. "We've embraced the challenge and in addition to our recent PE and ICH Care Coordination solutions, have now partnered with icometrix to bring the world's most robust AI stroke solution seamlessly integrated into the workflow of each physician."