HIMSS 2015: GE Expands Centricity Solutions
The Centricity Clinical Archive 6.0, expected to be available in the first half of 2015 in the US, provides a VNA solution and a foundation for a coordinated care network by providing care team across the enterprise with access to patient data. It includes image management capabilities, mobile imaging capturing and architecture for compliant accessibility to patient records from an external system.
Centricity Media Manager, currently pending US FDA clearance, is XDS compliant so it accepts non-DICOM images, such as jpegs, visible light and pathology, in addition to radiology and cardiology DICOM images. It can accept images from mobile devices, such as an iPhone, and via a barcode scanner associates the images with a specific patient. It provides rule-based access and menus to prompt the user to report conditions that may be present upon admission, such as pressure ulcers, and triggers additional care pathways via notifications in the patient's EMR. Links to the images are also included in the patient record.
Integrating enterprise imaging is a key focus for GE Healthcare and its Centricity portfolio, according to Don Woodlock, Senior Vice President and General Manager of Cardiology IT, Healthcare IT and Performance Solutions at GE Healthcare. This includes digital pathology, he said, citing Omnyx LLC, company's joint venture with the University of Pittsburgh Medical Center. The solution provides a unified environment for digital pathology that includes key images, report and collaboration tools. Separately, GE announced in March that the Omnyx proprietary software platform will be integrated into Clarient Diagnostic Services, Inc.'s diagnostic laboratory services.
Centricity 360, a cloud-based image exchange and collaboration toolset, was another highlight in GE's booth. Case Exchange is the first application in the Centricity 360 portfolio, and is designed to offer advanced clinician collaboration, seamless device connectivity, embedded predictive analytics tools – all with comprehensive end user controls and data management.
Back To Top
---
HIMSS 2015: GE Expands Centricity Solutions . Appl Radiol.
About the Author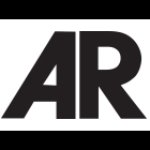 Mary Beth Massat is a freelance healthcare writer based in Crystal Lake, Il.