High-volume mammography centers identify more interval invasive cancers
By Staff News Brief
Volume improves performance with respect to interpreting mammograms: this has been shown in many studies of individual radiologists' performance. Now a large study of the diagnostic performance of 116 facilities shows that high volume facilities outperform lower volume ones with respect to diagnosing early stage screen-detected invasive cancers.
These early stage tumors that haven't spread to the lymph nodes with a good prognosis for treatment are the ones that influence mortality rates, according to Tracy Onega, Ph.D. of the department of biomedical data science at the Dartmouth Institute for Health Policy and Clinical Practice in Lebanon, NH, and co-researchers. The seven-institution research team used radiology, pathology, cancer registry, and women's self-report information to determine the indication for each exam, cancer characteristics, and patient characteristics from data reported between 2000 and 2009 for the 116 facilities participating in the U.S. Breast Cancer Surveillance Consortium (BCSC).
From 3,098,481 screening mammograms, 9,899 cancers were screen-detected within one year of the examination. The authors reported in their article published online August 11th in the Journal of Medical Screening that facilities with an annual volume of 5,000 to 10,000 mammograms interpreted per year were 32% more likely to diagnose a good prognosis tumor than facilities with an annual volume of less than 5,000. A "good prognosis tumor" was defined as screen-detected invasive cancers that were less than 15 mm, stage 1 or 2a, and lymph node negative at diagnosis.
The authors suggest that measuring facility interpretive volume may be more practical to carry out. They pointed out that many radiologists practice at more than one facility, and this can make accurate tracking across multiple facilities challenging. They also recommended that consideration should be given to require all facilities offering mammography to be required to perform at least 2,000 exams per year, noting that the current licensing requirement for an individual radiologist in Europe requires interpreting a minimum of 5,000 mammograms each year.1
REFERENCES
Perry N, Broderrs M, de Wolf C, et al. European guidelines for quality assurance in breast cancer screening and diagnosis. Fourth edition – summary document. 2008 Ann Oncol.; 19(4): 614-622.
Onega T, Goldman LE, Walker RL et al. Facility Mammography Volume in Relation to Breast Cancer Screening Outcomes. J Med Screen. Published online August 11, 2015.
Back To Top
---
High-volume mammography centers identify more interval invasive cancers. Appl Radiol.
By
Staff News Brief
|
September 10, 2015
About the Author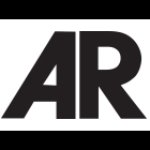 Staff News Brief