High-resolution MRI appropriate for diagnosing and characterizing ICAD
By Staff News Brief
Digital subtraction angiography (DSA), CT angiography (CTA), and MR angiography (MRA) are the most commonly ordered exams to diagnose intracranial artery disease (ICAD) and evaluate stenosis. High-resolution MRI may also be an option, according to a Korean comparative study that showed this exam outperformed findings on DSA.
High-definition MRI (HD-MRI) is beginning to be used to directly depict the intracranial arterial wall. A team of radiologists and neurologists at the University of Ulsan College of Medicine in Seoul conducted a retrospective analysis directly comparing DSA and HD-MRI exams of 37 patients diagnosed with ICAD. They performed an independent evaluation and diagnosis for each technique and determined that HD-MRI produced superior results overall.
Images of 44 intracranial arteries were interpreted by two neuroradiologists working independently who also were blinded to the original radiology reports. The sets of DSA and HD-MRI were interpreted two weeks apart. The neuroradiologists assessed the degree of stenosis by measuring the diameter of the residual lumen at the maximal narrowing site using a formula [1 - (diameter of stenosis/diameter of normal) x 100]. They measured the normal arterial luminal diameter distal or proximal to the maximum narrowing site, and also measured the minimal luminal diameter at the maximal narrowing site. The two neuroradiologists agreed on diagnoses for 27 of the 37 cases with DSA compared to 32 accurately diagnosed cases with ICAD.
Lead author N.J. Lee, MD, of the Department of Radiology, and colleagues determined that the HD-MRI images showed greater than or equal to moderate agreement as well as significant correlations with DSA regarding the degree of stenosis and minimal luminal diameter. The minimal luminal diameter was significantly higher on HD-MRI than DSA. However, there was no significant difference in the degree of stenosis. The authors attributed this discrepancy to either underestimation on DSA or overestimation on HD-MRI of the luminal diameter.
In their article published in the AJNR American Journal of Neuroradiology, the authors noted that HD-MRI has been shown to have superior diagnostic performance over CTA or MRA in recent published studies and has the advantage of being a minimally invasive imaging technique. They suggested that "HD-MRI may not only be a useful imaging technique regarding the diagnosis of ICAD, but may also contribute to solving problem cases on liminal angiography due to the additional information beyond the luminal characterization."
They also noted that while DSA can present hemodynamic information and anatomic luminal changes, HD-MRI can offer direct anatomic information regarding a vascular wall or plaque as well as luminal change. Also, parenchymal information regarding the area corresponding to the vascular abnormality can be demonstrated by HD-MRI. "HD-MRI may present information different from that of DSA, allowing it to function as a comparable imaging method with different indications in ICAD," they said.
REFERENCE
Lee NJ, Chung MS, Jung SC, et al. Comparison of High-Resolution MR Imaging and Digital Subtraction Angiography for the Characterization and Diagnosis of Intracranial Artery Disease. AJNR Am J. Neuroradiol. 2016 37;12: 2245-2250.
Back To Top
---
High-resolution MRI appropriate for diagnosing and characterizing ICAD. Appl Radiol.
By
Staff News Brief
|
March 01, 2017
About the Author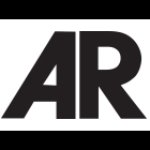 Staff News Brief