High-pitch 70-kV chest CT for immunosuppressed patients
By Staff News Brief
Immunosuppressed patients who develop pulmonary infections may have one or more computed tomography (CT) scans to diagnose and follow response to treatment. High-pitch 70-kV thoracic CT examinations produce diagnostically acceptable images with significantly less radiation dose exposure than a standard 120-kV CT, according to radiologists at the J.W.-Goethe-Universität Frankfurt in Germany.
Third generation CT scanners, dose reduction software, and iterative image reconstruction enables low-dose image acquisition. Immunosuppressed individuals tend to have chest CT scans instead of conventional X-ray exams to diagnose or rule out lung infections. Because of this, these individuals are subject to increasing cumulative exposure to radiation dose and increased risk of cancer.
The Department of Diagnostic and Interventional Radiology implemented the high-pitch 70-kV thoracic CT protocol in January 2017. They conducted a comparative analysis of the two protocols with respect to image quality and radiation dose, reporting their findings online September 4th in Rofo.
The analysis included exams of 40 consecutive patients and exams of a matched cohort of 40 patients who had exams performed with the standard protocol. Exams of 12 patients who had had both exams were included in each group. All exams were performed on a single third-generation dual source CT (SOMATOM Force, Siemens Healthcare).
Lead author Ibrahim Yel, MD, and colleagues compared CT dose index, dose length product, and size-specific dose estimate to evaluate radiation dose. They objectively evaluated image quality based on the signal-to-noise ratio and contrast-to-noise ration, and three blinded radiologists independently and subjectively evaluated image quality.
Radiation dose parameters were significantly lower for high-pitch 70 kV CT exams. The authors wrote that the objective image parameters and the cumulative subjective image quality showed no significant differences between the two protocols.
"High-pitch 70 kV CT examinations offer a very good compromise between dose reduction and image quality, and thus represent a very good alternative to the standard 120 -kV protocol," wrote the authors. "Using the most recent imaging technology and the combination of high-pitch image acquisition and a reduced tube voltage, the radiation dose could be reduced in a targeted manner on average by two-thirds per examination." Motion artifacts were also reduced.
REFERENCE
Yel I, Martin SS, Wichmann JL, et al. Evaluation of radiation dose and image quality using high-pitch 70-kV chest CT in immunosuppressed patients. Rofo. Published online September 4, 2018. doi: 10.1055/a-0668-6031.
Back To Top
---
High-pitch 70-kV chest CT for immunosuppressed patients. Appl Radiol.
By
Staff News Brief
|
October 19, 2018
About the Author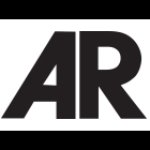 Staff News Brief