Guidelines for treatment of osteoid osteoma with MRg-FUS
By Staff News Brief
Osteoid osteoma is a painful benign bone tumor for which a variety of treatments are available. Pilot studies using non-invasive MR-guided focused ultrasound (MRgFUS) have shown very positive results. Physicians at the Hospital for Sick Children in Toronto provide advice and best-practice guidelines on establishing a clinical service for the treatment of osteoid osteoma using MRg-FUS in an open access article published in the Journal of Therapeutic Ultrasound.
The tumor, which accounts for approximately 10% of all bone tumors, predominantly affects males between the ages of 10 and 35, but patients of both sexes from infancy to old age may also develop osteoid osteoma. Minimally invasive percutaneous thermal ablation is a current standard of care that is less invasive than surgical resection and does not have the risk of painkiller prescription drug addiction. Percutaneous thermal ablation techniques include the use of CT-guided radiofrequency ablation, cryroablation, and laser ablation, but these have the risk of injuring non-target tissues.
MRgFUS uses high-power ultrasonic energy to thermally coagulate tissues in the body. MRI provides the anatomical information necessary to safely guide and focus the ultrasound beam on the target. It also performs real-time multi-planar thermal mapping required to ensure that therapeutic temperatures are produced in the target region. Bone absorbs MRgFUS energy 50 times more readily than soft tissue does. Because of this, heating of the bone requires relatively little energy to achieve thermal ablation compared to soft tissue treatment. A specially designed transducer sharply focuses a beam of ultrasound energy into a small volume at a specific target site in the body. This capability produces thermal ablation and ensuing cell death only in the target zone. For all these reasons, MRgFUS offers a safe and highly effective method of treatment for many patients with this type of tumor.
Lead author Michael J. Temple, MD, an interventional radiologist and assistant professor of medical imaging, and colleagues strongly recommend that a multi-disciplinary team of interventional radiologists, medical physicists, anesthesiologists, orthopedic surgeons, and nurses comprise the staff of the treatment clinic. They believe that a multi-specialty team will be better able to screen patients for this therapy. Not all patients are appropriate candidates. The article lists 11 criteria for inclusion and 12 exclusion criteria in the article.
Before treatment commences, patients should have baseline blood analysis, potentially a CT scan to assess lesion characteristics and position, and a standardized set of 3D MR images to be used for MRgFUS planning. The article includes detailed explanations of the chronological steps for preparation of a patient, targeting of the osteoid osteoma lesions(s), planning and treatment execution, what complications may occur and how to prevent them, and long- and short-term post treatment patient monitoring.
The authors identify four predominant causes of treatment failure: inadequate acoustic coupling, poor targeting of the lesion, inadequate selection of treatment power and duration, and inappropriate selection of the patient. Patients may undergo retreatment if all issues relating to treatment failure are identified and can be resolved.
Future recommendations
The authors also make several recommendations to escalate the adoption of MRgFUS. In order for this thermal technology to become the new standard of care, clinical trials comparing MRgFUS to conventional thermal treatments need to be performed. This includes a phase III trial comparing outcomes between MRgFUS and radiofrequency/laser ablation. They recommend continued research on the development and validation of models for treatment procedures and response of tissue to treatment and collaboration among clinicians and medical device manufacturers to design new equipment that is more adaptable to a wide range of positioning requirements.
A treatment registry is also needed to record patient outcomes and facilitate clinical trials. The authors applaud the development of a MRgFUS osteoid osteoma treatment registry in conjunction with a percutaneous osteoid osteoma treatment registry by the Society of Pediatric Interventional Radiology (SPIR).
"MRgFUS treatment of osteoid osteoma shows great promise and has numerous advantages over current therapie… Establishing MRgFUS as an effective treatment for osteoid osteoma will also help support investigation into the treatment of other bone lesions such as osteoblastoma, aneurysmal bone cyst, and eosinophilic granuloma," they concluded.
REFERENCE
Temple MJ, Waspe AC, Amaral JG, et al. Establishing a clinical service for the treatment of osteoid osteoma using magnetic resonance-guided focused ultrasound: overview and guidelines. J Ther Ultrasound. 2016 20;4:16. doi: 10.1186/s40349-016-0059-6.
Back To Top
---
Guidelines for treatment of osteoid osteoma with MRg-FUS . Appl Radiol.
By
Staff News Brief
|
July 05, 2016
About the Author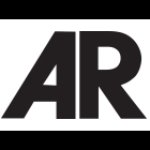 Staff News Brief