GE Healthcare and EMF announce point-of-care ultrasound competition
By Staff News Brief
GE Healthcare and the Emergency Medical Foundation (EMF) of Dallas, TX, have announced a challenge and worldwide call for proposals to identify and support research that addresses clinical questions relating to shock and to apply ultrasound innovations to patient care. The GE/EMF POC Challenge was announced at DasSMACC, a conference held in June in Berlin, Germany, by Social Media and Critical Care, a health promotion charity. The competition, which offers $500,000 in research grants, exclusively focuses on the practice of medicine at the point of care. It addresses patient-centric treatments and seeks to revolutionize the clinical space by incentivizing innovation in a field that the sponsors believe "has seen only minimal innovation in the past."
In the United States alone, over 1 million residents develop shock that requires emergency treatment and hospitalization. Despite improved understanding of its pathophysiology and significant advances in technology, shock remains a serious problem with high morbidity and mortality rates. The cost to treat patients in shock is very high, with one 2011 estimate as 19% of healthcare costs in the United States.1
The sponsor of the challenge states, "We hypothesize that the diagnosis, treatment, and follow up of shock using ultrasound in Emergency and Critical Care medicine is ripe for disruption. Point-of-care ultrasound (POCUS) performed by emergency and critical care physicians or mid-level practitioners can be used to diagnose undifferentiated shock earlier, faster, and with much more accuracy. This should improve patient outcomes, reduce costs, and limit the necessity for more expensive and potentially harmful follow-up treatment pathways."
Proposals are being solicited that will improve the care of patients who are possibly approaching or experiencing shock and/or the need for mechanical ventilation with innovative application of ultrasound imaging and/or new developments in the use of ventilatory technology.
The proposals should be prospective clinical trials, evaluating hypotheses of improved diagnosis or intervention or have an impact on the emergency and critical care continuum. The research objectives are advancements in imaging or application development to improve diagnosis, treatment, recovery and prevention and/or development of clinical strategies to prevent and manage shock and mechanical ventilation.
Potential areas of focus for a 12-month long research project include, but are not limited to:
Ultrasound imaging to improve the diagnosis of shock, help distinguish/differentiate the etiology(s) of the patient's shock, and/or add insight to the physiological understanding of shock.
Ultrasound imaging techniques to improve patient management, clinical decision making, and/or outcomes.
Ultrasound imaging techniques and technologies to drive cost effective patient management. Consideration should be made to specifically look at the overall cost of the patient's clinical management.
Ultrasound imaging to improve understanding of risk factors and prognostic markers for shock and/or the need for mechanical ventilation.
Ultrasound imaging techniques to help guide clinical decision making with consideration of reducing pulmonary injury and/or complications from mechanical ventilation.
Four grant awards of $50,000 will be made. One awardee will receive an additional $150,000. GE Healthcare will also provide an ultrasound system for the duration of the research project to each grantee if requested.
The application deadline to submit a proposal is August 31, 2017, with awards announced on September 30, 2017. Research must begin November 1st.The GE/EMF Point of Care Challenge prospectus may be accessed here.
REFERENCE
Rivers E. Approach to the patient with shock. In: Goldman L, Schafer L, eds. Cecil Medicine. 24th ed. Philadelphia, Pa: Saunders Elsevier; 2011: Chap 106.
Back To Top
---
GE Healthcare and EMF announce point-of-care ultrasound competition. Appl Radiol.
By
Staff News Brief
|
August 03, 2017
About the Author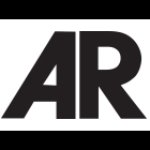 Staff News Brief