GARDIAN study: Gadobutrol MRI contrast agent effective and tolerable for children
By Staff News Brief
Gadobutrol, a galodium-based contrast agent used for MRI, is as safe for pediatric patients as it is for adults, according to the GARDIAN study published in Pediatric Radiology. Participants in the GARDIAN study group reported that gadobutrol is very well tolerated by children, including infants and toddlers.
Gadobutrol (Gadovist®, Gadavist®, Bayer Pharam, Leverkusen, Germany) is a second generation gadolinium-based contrast agent used to enhance tissue contrast in MRI. The recommended standard dose for intravenous injection is 0.1 mmol/kg body weight. The global, multinational phase IV GARDIAN study, which included nearly 24,000 patients, was designed to evaluate the safety and tolerability of gadobutrol use in patients requiring routine contrast-enhanced MRI. The study showed that at the recommended dose, there were low rates of adverse drug reactions, the contrast agent provided excellent contrast quality, and that it demonstrated a uniform safety profile across diverse patient groups.1
The study enrolled 1,142 children aged 18 and younger from 16 countries. The majority were aged 7 to 18 (84.9%) and 14.7% were aged 2 to 7. Four children were under the age of 2. Lead author pediatric radiologist Katja Glutig, MD, of the Children's Center Dresden-Friedrichstadt in Dresden, and co-authors analyzed data from this pediatric cohort to identify the incidence of adverse events and adverse drug reactions.
Eight children (0.5%) experienced mild to moderate adverse events, and six of these patients had an adverse drug reaction. Adverse events included vomiting, nausea, injection-site reaction, urticaria, dyspnea and eyelid edema. No skin reactions suggestive of NSF were reported. There was no association between gadobutrol dose and the frequency of adverse events or adverse drug reactions. By comparison, 251 adults (0.9%) experienced adverse events, of which 2.4% were severe. Of the 251 incidents, adverse drug reactions occurred in 0.7%, with four incidents rated as severe.1
The authors also evaluated the contrast quality of gadobutrol-enhanced images. They rated 63.7% as excellent, 34.0% as good, 2.2% as moderate, and 0.1% as poor.
REFERENCES
Prince MR, Lee HG, Lee CH, et al. Safety of gadobutrol in over 23,000 patients: the GARDIAN study, a global multicentre, prospective, non-interventional study. Eur Radiol. 2016 Mar 9. Epub ahead of print on March 9, 2016. doi: 10.1007/s00330-016-4268-8.
Glutig K, Bhargava R, Hahn G, et al. Safety of gadobutrol in more than 1,000 pediatric patients: subanalysis of the GARDIAN study, a global multicenter prospective non-interventional study.Pediatr Radiol. Epub ahead of print on April 4, 2016. doi 10.1007/s00247-016-3559-6.
Back To Top
---
GARDIAN study: Gadobutrol MRI contrast agent effective and tolerable for children. Appl Radiol.
By
Staff News Brief
|
July 05, 2016
About the Author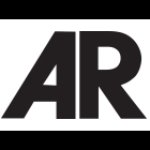 Staff News Brief