First clinical trial using focused ultrasound to treat epilepsy announced
By
The first clinical trial using MR-guided focused ultrasound (MRgFUS) to treat patients with epilepsy has just been launched and is currently recruiting adult patients. This pioneering study to assess the feasibility, safety and initial effectiveness of focused ultrasound to noninvasively ablate diseased brain tissue that causes seizures is being conducted at the University of Virginia School of Medicine in Charlottesville.
Nathan B. Fountain, MD, professor of neurology, and director of the University's F.E. Dreifuss Comprehensive Epilepsy Program, is the principal investigator of the interventional study (NCT02804230). Up to 15 patients aged 18 to 80 suffering from medication-refractory epilepsy will undergo treatment using an MRgFUS transcranial system (ExAblate Neuro System, Insightec, Haifa, Israel) to produce multiple sonications targeted in lesions in the brain. The researchers will establish the feasibility and collect data to establish the basic safety of this type of treatment as the basis for later studies that will evaluate its full clinical efficacy.
The hypotheses being tested are that MRgFUS treatment of subcortical lesions causing epilepsy is feasible and safe with a low risk of adverse effects and that this treatment will reduce seizure frequency. The duration of the clinical trial, including follow up, is expected to take 12 months.
Patients being recruited are experiencing at least three seizures a month that have not responded to at least three anti-epileptic medications. The patients should have partial-onset seizures with or without secondary generalization, and should have evidence suggesting that the target lesion is the source of seizures. Target lesions need to be located in the cerebral hemispheres, more than 2.5 cm from the inner table of the skull and within a treatment accessible zone. Only one lesion per patient will be treated for the study.
Current options for patients whose seizures do not respond to medication include surgery or laser thermal ablation. Both of these treatments involve multiple risks or complications, such as damage to normal brain tissue, infection or hemorrhage. Radiosurgery is currently the only available non-invasive method of treatment.
Dr. Fountain will be collaborating with W. Jeffrey Elias, MD, professor of neurological surgery, who has pioneered the use of this technology to treat essential tremor. The clinical trials Dr. Elias conducted led to recent approval by the U.S. Food and Drug Administration for the ExAblate Neuro system to be used for treatment of patients with essential tremor that do not respond to medication.
"People with intractable epilepsy have very significant medical and social difficulties and are at substantial increased risk of death. Existing therapies have risks and are not always effective, so many patients are in desperate need of better therapies. If the trial is successful, then we hope this will lead to other trials to investigated focused ultrasound for the more common forms of epilepsy," Dr. Fountain told Applied Radiology.
The clinical trial, which is the first of its kind in the world, is being supported by the Epilepsy Foundation in collaboration with the Focused Ultrasound Foundation. "We are committed to advancing the technical, scientific and clinical work required for focused ultrasound to reach its full potential in treating epilepsy," said Neal Kassell, MD, chairman of the Focused Ultrasound Foundation.
This is the first in a planned series of studies in epilepsy that the Focused Ultrasound Foundation is supporting. The organization plans to support a clinical trial by Vibhor Krishna, MD, a neurosurgeon at Ohio State University in Columbus using focused ultrasound to ablate the anterior nucleus of the thalamus in patients with partial-onset epilepsy. Dr. Kassell noted that in Japan, Tomokatsu Hori, MD, a neurosurgeon at Tokyo Women's Medical University recently applied focused ultrasound to a patient with temporal lobe epilepsy (TLE) to assess feasibility of reaching this target. He said that this represents the first step that may ultimately lead to a clinical trial to treat TLE.
Back To Top
---
First clinical trial using focused ultrasound to treat epilepsy announced. Appl Radiol.
By
Staff News Brief
|
November 03, 2016
About the Author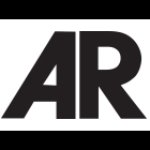 Staff News Brief