Final results of the DENALI trial evaluating a retrievable nitinol IVC filter
By Staff News Brief
Pulmonary embolism (PE) is a major cause of morbidity and mortality in the United States. The U.S. Centers for Disease Control and Prevention estimates that as many as 900,000 people each year develop deep vein thrombosis/PE and that 60,000 to 100,000 people die. Inferior vena cava filters can provide efficacious prophylaxis against PE in appropriately selected patients.
A clinical trial to evaluate the safety and efficacy of a nitinol retrievable IVC filter (Denali™, Bard Peripheral Vascular, Tempe, AZ) was undertaken by 21 centers throughout the United States. 200 patients were recruited and followed for two years after placement and 30 days after IVC filter removal. The final findings of the DENALI Trial reported in the Journal of Vascular and Interventional Radiology indicate a high level of success for filter placement and retrieval with a low complication rate.
The primary objectives of the single-arm prospective clinical trial were to assess the technical and clinical success of filter placement and retrieval. Technical success of filter placement was defined as sufficient mechanical interruption in the vena cava to prevent PE. Technical success of filter retrieval was defined as if the filter was removed intact without immediate complications.
Sixty percent of the 200 patients recruited had active venous thromboembolic disease at the time of filter placement. The remaining 40% had temporarily increased risk of PE requiring IVC interruption. 128 patients had the filters implanted percutaneously through a femoral vein and 72 patients through a jugular/subclavian vein. The mean IVC diameter at placement was 22.2 mm, with a range of 12.7 to 27.8 mm.
Principal investigator S. William Stavropoulos, MD, professor of radiology at the Hospital of the University of Pennsylvania in Philadelphia, and co-authors, reported that filter placement was technically successful in 199 patients and clinically successful in 190 patients. The filter that failed could not be deployed out of the delivery sheath. Nine patients experienced 11 events defined as clinical failure. These included seven instances of recurrent PE, one instance of caval occlusion, and three instances of access-related bruising or discomfort.
130 patients were screened with a venogram for filter removal. Filter removal was attempted 125 times in 124 patients. 121 filters were successfully removed. All but one patient had their filters retrieved without any complications. The mean filter dwell time was 200 days, with the least amount of days being five and the most being slightly over two years.
The time to remove the IVC filter ranged from four minutes to almost two hours, with a median of 20 minutes. Three attempts at retrieval failed. The authors reported that in two cases, the filter apex could not be engaged because of the anatomic curvature of the IVC, and in one case the filter contained a clot. No patient experienced filter fraction, migration, or tilt greater than 15º at the time the filter was removed or during the follow-up period.
The authors wrote that clinical success was achieved in 95% of the patients, which surpassed the Society of Interventional Radiology (SIR) trial performance objective of 80%. Complications were considered low, with only 90 patients having one or more serious adverse event. Five percent of adverse events were determined to be possibly or definitely related to the filter, and7.5% to the implantation or retrieval procedures. The authors stated that further postmarket clinic studies evaluating the incidence and scope of filter complications will be extremely important to validate the findings of their clinical trial.
Disclaimer: The DENALI trial was funded through an educational grant from Bard Peripheral Vascular.
REFERENCES
Caplin DM, Nikolic B, Kalva SP, et al. Quality Improvement Guidelines for the Performance of Inferior Vena Cava Filter Placement for Prevention of Pulmonary Embolism. J Vasc Interv Radiol. 2011. 22: 1499-1506.
Stavropoulos SW, Chen JX, SIng RF, et al. Analysis of the Final DENALI Trial Data: A Prospective, Multicenter Study of the Denali Inferior Vena Cava Filter. J Vasc Interv Radiol. 2016 27: 1531-1538.
Back To Top
---
Final results of the DENALI trial evaluating a retrievable nitinol IVC filter. Appl Radiol.
By
Staff News Brief
|
November 28, 2016
About the Author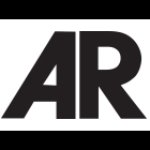 Staff News Brief