FGT, and BPE on baseline breast MRI not predictive of breast cancer in high- risk women
By Staff News Brief
Fibroglandular tissue (FGT) and background parenchymal enhancement (BPE) seen on baseline breast magnetic resonance imaging (MRI) are not predictive of future breast cancer occurrence in high-risk women, according to research published in the September issue of European Radiology. The analysis of 1,533 women participating in a breast MRI screening program over a 10-year time span showed that BPE was not associated with cancer risk and that FGT was associated only with short-term cancer risk.1
Prior research has suggested that BPE and FGT show potential as predictive risk assessment tools. However, these studies included patients with breast cancer, according to radiologists at Radboud University Medical Center in Nijmegen. They analyzed a database of cancer-free women having their first breast MRI screening to make a comparative assessment. To eliminate variability among raters, the researchers used a deep-learning automated breast and FGT segmentation tool they had developed.2
Breast MRI and mammography screening are routinely performed at Radboud on women with a lifetime breast cancer risk greater than 20-25%. Women with BRCA mutation have their first breast MRI at age 25, with mammography added at age 30. Women with a family history of breast cancer start the dual screening at age 30 or 40. The study included cancer-free women who had at least two breast MRI screening exams between 2003 through 2013.
Sixty patients developed breast cancer within a median of 36 months of their baseline breast MRI exam. The majority (75%) of cancers were detected by screening, of which six were interval cancers. Nine cancers were identified by histology only after patients had prophylactic mastectomies.
Ritse M. Mann, MD, PhD, a breast and interventional radiologist, and colleagues found no significant association between high FGT and BPT. There was an association of FGT in an analysis of cancers detected in the first 24 months following the baseline breast MRI.
The authors also reported that women with high BPE scores had a 1.5 times higher chance of having an FPR, and 1.8 times higher chance of having an FPB in the baseline exam. They also reported that "BRCA mutation carriers had significantly lower FGT and BPE values compared to women without a BRCA mutation, while the age of BRCA mutation carriers was significantly lower than that of women without BRCA mutations."
Patients with high levels of FGT and BPE at baseline had more false-positive recalls and more frequent false-positive biopsies. The authors recommend that patients having their first baseline breast MRI be advised of this prior to the screening exam.
REFERENCES
Vreeman, S, Dalmış MU, Bult P, et al. Amount of fibroglandular tissue FGT and background parenchymal enhancement BPE in relation to breast cancer risk and false positives in a breast MRI screening program. Eur Radiol. 2019 Sep;29(9):4678-4690.
Dalmış MU, Litjens G, Holland K, et al. Using deep learning to segment breast and fibroglandular tissue in MRI volumes. Med Phys. 2017;44(2):533-546.
Back To Top
---
FGT, and BPE on baseline breast MRI not predictive of breast cancer in high- risk women . Appl Radiol.
By
Staff News Brief
|
September 10, 2019
About the Author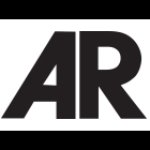 Staff News Brief