FDA Approves Enhanced U.S. Mo-99 Radioisotope Production Capacity for NorthStar Medical
By
NorthStar Medical Radioisotopes, LLC, a global innovator in the production and distribution of radiopharmaceuticals used for medical imaging and therapeutic treatments, has announced that the U.S. Food and Drug Administration (FDA) has approved its application for producing Mo-99 from concentrated Mo-98 (cMo-98) and related software updates for the RadioGenix® System (technetium Tc 99m generator).
Processing of cMo-98 targets increases production capacity of the important medical radioisotope, molybdenum-99 (Mo-99), up to four times above that of current NorthStar technology, and enables NorthStar to provide customers with higher activity source vessels, which will support enhanced radiopharmacy efficiencies. FDA approval was granted through a Prior Approval Supplement (PAS) to NorthStar's original RadioGenix® System (technetium Tc 99m generator) New Drug Application, which was approved in 2018. The RadioGenix System is an innovative, high tech radioisotope separation platform for use in producing the widely used medical radioisotope technetium-99m (Tc-99m) from domestically-produced, non-uranium based Mo-99. NorthStar expects to begin shipments of larger capacity, multi-sized source vessels to customers in the coming days.
"NorthStar, and its partners at the University of Missouri Research Reactor (MURR®), are proudly leading the way as the only commercialized producer of Mo-99 in the United States," said Stephen Merrick, President and Chief Executive Officer of NorthStar. "This approval of production utilizing cMo-98 and the related RadioGenix System software updates is a transformational event for NorthStar Medical Radioisotopes and a key milestone in significantly increasing domestic production and capacity of non-uranium based Mo-99 for the United States. It enables a near four-fold increase in U.S. Mo-99 production capacity for NorthStar to meet customer demand. The ability to provide our customers with a range of higher activity source vessels (7.5 Ci, 12 Ci, 15 Ci and 19 Ci) will help drive efficiencies in radiopharmacy operations and patient access to Tc-99m, which informs more than 40,000 U.S. healthcare decisions daily. To further maximize radiopharmacy efficiencies, and unique to the industry, NorthStar can now also provide a 21-day expiration for our Mo-99 source vessels and a 24-hour Beyond Use Date (BUD) for Tc-99m generated using the RadioGenix System. In conjunction with this approval, we also wish to recognize the important support that our partners at MURR®, with whom we jointly produce Mo-99 in Columbia, Mo., have had in helping to progress cMo-98 development."
"NorthStar is the first company to deploy innovative cMo-98 technology for radioisotope production on a commercial scale," said James T. Harvey, PhD, Senior Vice President and Chief Science Officer of NorthStar. "The process uses natural molybdenum, which is approximately 24% Mo-98, that has been concentrated to be up to 98% Mo-98 (cMo-98), to produce Mo-99 using neutron capture technology."
Back To Top
---
FDA Approves Enhanced U.S. Mo-99 Radioisotope Production Capacity for NorthStar Medical. Appl Radiol.
By
News Release
|
January 07, 2021
About the Author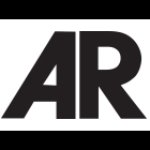 News Release