Escalating PE diagnosis: The tip of an undiagnosed iceberg or more patient access to CTPA scans?
By Staff News Brief
If you think radiologists are detecting more pulmonary embolisms (PE) every year, chances are it's not your imagination. During the span of a decade at the Royal Infirmary of Edinburgh in Scotland, there was a 163% increase in the annual rate of investigation for suspected acute PE. The incidence of PE increased by a factor of 2.2 between 2002 and 2012 at this hospital.
A report published online in the Sept.15, 2015, edition of Clinical Radiology, assessing the impact of increased detection of small Pes, suggests that this is the tip of an iceberg of undiagnosed disease. They believe that the increasing availability of these CT investigations is also a factor in increased detection.
Radiologist Nick Morley, MD,, PhD, and colleagues reviewed the records of all patients investigated for suspected PE having either CTPA or lung-perfusion scintigraphy during the 10 year period ending April 1, 2012. For the final 12 months of the study, the 2,121 cases performed had PE severity quantified with a modified Miller score to compare with an earlier cohort.
The authors confirmed that an increasing percentage of examinations performed are CTPAs. During the first 12 months of the start of the study beginning in 2002, there were 475 examinations performed, compared to 2,019 in the final 12 months in 2012. Over the same period, the number of perfusion-scintigraphy examinations decreased from 566 per year to 102 per year, representing a drop from 55% to 4%. Increasingly, perfusion-scintigraphy was performed in younger patients peaking at approximately 30 years of age.
Detection of PE increased by 121%, from 193 to 426 per year. However, PE severity scores remained stable, with 36% classified as severe in both cohorts. Although the mean age of the patients increased from 56 to 63 years at the end, the authors showed that there did not appear to be any corresponding increase in positive or severe cases associated with the older patients.
That incidence of PE diagnosed radiologically has more than doubled in a decade was a "surprising finding" to the researchers. They stated that their analysis of PE severity – specifically the fact that the proportion of patients diagnosed with massive PE remained the same – refutes the hypothesis that modern CTPA has caused an increase in the diagnosis of small PE put forward by Renda S. Wiener, MD, of the Pulmonary Center of Boston University School of Medicine and colleagues in 2013.1 They pointed out that although the incidence of small PE increased, it was in proportion to the overall incidence.
The researchers postulate the following factors related the increase in incidence:
The prevalence of PE is greater tan physicians have been aware of, clinically or radiologically;
Increasing awareness of the symptoms of PE, causing more patients to seek medical aid and more referrals for investigation;
An increasing proportion of patients going to a hospital emergency department for treatment rather than to a primary care physician. The authors noted that there is easier access to PE diagnostic imaging in a hospital setting.
A decrease in the health of the population. Following successful management of previously fatal diseases, including throboembolic disease, the prevalence of chronic illness may be increasing.
They concluded, "Frequent diagnosis of smaller emboli does not explain the increase in total numbers of PE being diagnosed. The most likely explanation for the present findings is that the prevalence of PE is greater than we were previously aware of, either clinically or radiologically. An iceberg phenomenon of undiagnosed disease could exist; in this context, increased investigation will lead to increased detection."
REFERENCES
Wiener RS, Schwartz LM, Woloshin S. When a test is too good: How CT pulmonary angiograms find pulmonary emboli that do not need to be found. 2013 BMJ 347:f3368.
Morley NCD, Muir KC, Mirsadraee S, et al. Ten years of imaging for pulmonary embolism: Too many scans or the tip of an iceberg? Clin Radiol. Published online September 15, 2015.
Back To Top
---
Escalating PE diagnosis: The tip of an undiagnosed iceberg or more patient access to CTPA scans?. Appl Radiol.
By
Staff News Brief
|
September 29, 2015
About the Author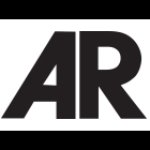 Staff News Brief