Emphysema and interstitial abnormalities: Risk indicators of lung cancer on CT screening
By Staff News Brief
Emphysema and interstitial abnormalities seen on low-dose lung cancer screening CT scans may be indicators of patients at high risk for lung cancer. A study of 1,990 smokers who participated in the Danish Lung Cancer Screening Trial published in European Radiology revealed that even early signs of these to findings on CT are linked to a marked increase occurrence of lung cancer.
A multi-disciplinary, multi-institutional team of researchers hypothesized that visual evaluation of the extent, distribution pattern, and sub-typing of emphysema is superior to quantitative lung density measurement. Since no validated software is commercially available to automatically assess qualitative and quantitative interstitial changes, the researchers sought to determine if visual
Interstitial lung abnormalities are relatively common in smokers and may represent a variety of prognoses. Therefore, lead author Mathilde M.W. Wille, MD, PhD, of the department of diagnostic imaging at Nordsjællands Hospital in Hillerød, Denmark, and co-authors wanted also to confirm or disprove their hypothesis that even subtle interstitial abnormalities are associated with an increased risk of cancer.
A total of 70 out of the 1,990 participants in the clinical trial had been diagnosed with lung cancer. This 3.5% were significantly older, had lower lung function, and had more tobacco exposure than the rest of the patient cohort.
Two sets of CT scans, one acquired at baseline and one subsequent scan, were evaluated by two blinded reviewers. They used a 6-point scale to record the predominant pattern and the extent of emphysema in the upper, mid, and lower zones of each lung. When interstitial abnormalities were seen, they were recorded as one of four categories.
The researchers determined that emphysema was seen more frequently and had a higher grade in patients with lung cancer. All lung zones in the patients with cancer showed more emphysema than cancer-free patients. When emphysema was visible, the odds ratio on baseline CT was 1.8 and 2.6 on the second subsequent CT scan. Emphysema was also found more frequently and severe in current smokers compared to former smokers.
Similarly, the risk odds ratio of patients with interstitial abnormalities was 5.1 and 4.5 respectively. In fact, findings of the study showed that interstitial abnormalities were associated with an even higher risk of lung cancer than emphysema, and that any one of the four types of interstitial abnormalities was associated with an increased risk of cancer.
There was no correlation between visual emphysema and lung density. The authors reported that even with the use of different types of quantitative measurements, quantitative measurements "still proved inferior to the visual assessments" and that no clear risk pattern was obtained.
The research team is hopeful that these two visual findings may be used in the development of future risk prediction models. "I believe future risk prediction models which include these early pulmonary findings would be an excellent risk prediction tool to be used for individualized screening intensity. Integrating these visual-findings variables in a logistic regression model is required, and it would allow us to give an individualized risk estimate. We currently have such risk prediction models for the evaluation of pulmonary nodules, but I believe that we could risk-strategy smokers at an even earlier stage - before the nodules appear," Dr. Wille told Applied Radiology.
She observed that "as radiologists and as physicians, we should be aware that smokers with these pulmonary CT findings are at greater risk of developing lung cancer. We should warn any of our patients who are smokers with these abnormalities seen on lung CT scans that they are at greater risk."
REFERENCE
Wille MMW, Thomsen LH, Petersen J, et al. Visual assessment of early emphysema and interstitial abnormalities on CT in useful in lung cancer risk analysis. Euro Radiol. 2016 26;2:487-494.
Back To Top
---
Emphysema and interstitial abnormalities: Risk indicators of lung cancer on CT screening. Appl Radiol.
By
Staff News Brief
|
May 10, 2016
About the Author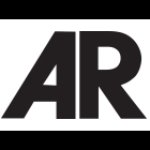 Staff News Brief