Eliminating planar bone scans in the staging of asymptomatic BC patients with suspected metastases
By Staff News Brief
Do planar bone scans offer clinical utility if a breast cancer patient has a computed tomography scan of the chest, abdomen, and pelvis (CTTAP) performed to identify metastases? A study from Great Britain published in the January/February issue of the Journal of Computer Assisted Tomography suggests not.
There is currently no definitive optimum imaging strategy to detect metastatic breast cancer. The most common imaging examinations currently performed are CT and planar bone scans because both these modalities are generally available in most radiology departments. Positron emission tomography/CT (PET/CT), photon emission CT (SPECT), and magnetic resonance imaging (MRI) are also used, but are limited by availability and high cost.
Both chest/abdomen/pelvic CT and planar bone scans were performed as a part of staging investigations in locally advanced- and recurrent- breast cancer patients at the Breast Center of Llandough University Hospital of the Cardiff and Vale University Health Board. Researchers conducted a retrospective study of 105 women who had both exams performed within a 10-day time period to determine if bone scan findings led to changes in patient management.
The authors collected data on the presence and location of bone metastases and extra-osseous metastases for each imaging exam. Lead author Gaurav Jyoti Bansal reported that 33 patients had normal results on both scans. There were more than twice as many equivocal findings on CT (28 patients) than on planar bone scan (13 patients). One equivocal CT finding on the liver was diagnosed as metastatic after additional imaging.
Eighteen patients were diagnosed with extraosseous metastasis on CT, but whose planar bone scans were negative or inconclusive. Planar bone scans did identify peripheral osseous metastasis in the skull or extremities outside the CT scan's field of view (FOV) in 5 patients. However, these patients also had other metastatic lesions within soft tissues or the axial skeleton visible on CT.
The authors also reported that two planar bone scans were false-negatives. CT detected lytic bony metastasis of the lumbar vertebrae in one patient and local invasion of the sternum with soft tissue recurrent tumor in the other. Both these patients had normal bone scans.
"In this study, there was high concordance between bone scan and CT scan, and additional information provided by bone scan was largely redundant. There was a significant advantage of detecting nonosseous metastasis with CT TAP in patients with normal bone scans, with 17% patients (18/105) showing definite nonosseous metastasis," they wrote.
The authors concluded that bone scan was not useful in the staging of breast cancer for their patient cohort. They recommend that routine planar bone scans not be ordered for asymptomatic patients with breast cancer if a CT TAP is performed and that it be performed only as a problem-solving tool if needed in symptomatic patients. They also recommend that randomized prospective clinical trials with much larger patient cohorts be conducted to further investigate their findings.
REFERENCE
Bansal GJ and Veenayan D. Planar Bone Scan Versus Computed Tomography in Staging Locally Advanced Breast Cancer in Asymptomatic Patients: Does Bone Scan Change Patient Management Over Computed Tomography? J Comput Assist Tomogr. 2018 42;1:19-24.
Back To Top
---
Eliminating planar bone scans in the staging of asymptomatic BC patients with suspected metastases. Appl Radiol.
By
Staff News Brief
|
April 10, 2018
About the Author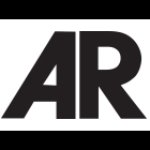 Staff News Brief