Differentiating malignant and benign lymph nodes in lung with CT texture analysis
By Staff News Brief
CT texture analysis (CTTA) shows potential to help radiologists better differentiate between malignant and benign lesions identified in the mediastinum. This, in turn, might reduce the need to biopsy suspected lung cancer patients.
CT and F-18-FDG PET/CT are the standard imaging exams to identify suspicious lung lesions, nodules, and/or masses. Once identified, it is necessary for patients to undergo an invasive biopsy to confirm or rule out malignancy of a suspicious lesion. Research is underway to improve the diagnostic accuracy of these exams, including work by Danish radiologists whose study on the use of CCTA has been published in Acta Radiologica.
CTTA, a post-processing technique that can evaluate the heterogeneity of marked regions in images, has been successfully used to non-invasively quantify heterogeneity within different tumors, such as those of head and neck cancer, colorectal cancer, non-small-cell lung cancer, esophageal cancer, and metastatic renal cell cancer. Other studies have shown an association between tumor biology and texture features on CT. Michael Brun Andersen, MD, of the Department of Radiology at Roskilde University Hospital in Roskilde, and co-authors conducted a study of patients with suspected lung to evaluate if CCTA could differentiate between malignant and benign lymph nodes. They determined that it did, but not to the extent that the technology could replace the gold standard of biopsy and pathology.
The study initially included all 107 patients with suspected lung cancer referred to Roskilde University Hospital over a 15 month period who had both a CT chest/abdomen scan and a PET/CT scan. Of these, 29 patients (and 46 lymph nodes) met the study inclusion criteria. Subsequent tissue sampling was obtained by surgery with complete lymph node resection, by mediastinoscopy with sampling from nodal stations, or by anterior mediastinotomy with sampling.
The authors performed CTTA for each lymph node using research software (TexRAD, Cambridge, UK). Radiologists drew a region of interest (ROI) on all available axial contrast-enhanced CT slices covering the entire volume of the lymph node. The lymph node CTTA consisted of two stages of image filtration-histogram analysis. A Laplacian of Gaussian filter was applied to highlight fine to coarse textures within the ROI. Then textures via histogram analysis using mean gray-level intensity from the entire volume of the lymph nodes were quantified.
Fifteen of the 46 lymph nodes were malignant and 31 were benign. CTTA identified eight malignant non-enlarged lymph nodes, and 12 enlarged benign lymph nodes. The authors reported that additional texture analysis identified five malignant non-enlarged lymph nodes and benignancy in 11 enlarged lymph nodes.
The mean short axis diameter of the malignant lymph nodes was 9.9 mm and 9.8 mm for the benign ones. The mean long axis diameter of the malignant lymph nodes was 16.3 mm and 16.7 for the benign lymph nodes. The similarity in size showed no statistical difference for either short axis or long axis diameters of malignant and benign lymph nodes. However, unfiltered mean image intensity (mean HU) showed a statistically significant difference between the two groups. The lymph nodes in the malignant group showed significantly higher mean image intensity than the benign group.
The authors wrote, "In this study with 33% prevalence of malignancy, we had a sensitivity of 53.3% and a specificity of 96.8%. On a per lesion basis, CTTA and CT are supplementary when considering both malignancy and benignancy." The authors pointed out that they believed CTTA added complementary diagnostic information in view of the fact that 16 of the 46 lymph nodes canged status from malignant to benign or vice versa in accordance with the gold standard when compared to normal CT.
Additionally, they recommended that further studies being conducted comparing CT + CTTA to endobronchial ultrasound/endoscopic ultrasound (EBUS/EUS) and F18-FDG PET/CT on a patient-by-patient basis.
REFERENCE
Andersen MB, Harders SW, Ganeshan B, et al. CT texture analysis can help differentiate between malignant and benign lymph nodes in the mediastinum in patients suspected for lung cancer. Acta Radiologica 2016 57;6:669-676.
Back To Top
---
Differentiating malignant and benign lymph nodes in lung with CT texture analysis. Appl Radiol.
By
Staff News Brief
|
June 07, 2016
About the Author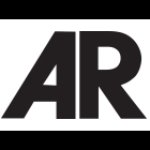 Staff News Brief