Diagnostic imaging and Legionnaires' disease
By Staff News Brief
Legionnaire's Disease (LD), a severe and potentially deadly form of pneumonia, tends to occur sporadically when a person inhales airborne microscopic sources of contaminated water. In 2015, about 6,000 cases were reported to the U.S. Centers for Disease Control (CDC) in the United States.1 The Public Health Agency of Canada estimates that there are fewer than 100 cases a year in Canada.2 However, in 2012, a community-based epidemic occurred in Quebec City involving 181 individuals.
Diagnosis is made through laboratory tests, specifically sputum cultures and a urinary antigen test. Diagnostic imaging may also be performed. Radiologists at Université Laval in Quebec retrospectively reviewed x-ray and computed tomography (CT) images of 159 patients treated in its hospital network of five different sites to describe the radiographic features seen in a large patient cohort. Using a matched control group of patients diagnosed with more common forms of community acquired pneumonia, the radiologists also compared CT features and findings. They describe these in an article published in the Canadian Association of Radiologists Journal.
Two radiologists independently interpreted the first posteroanterior chest radiography obtained during the first three days of care for each patient. They recorded the distribution of pulmonary opacities and their locations. They also recorded the findings of pleural effusion, pneumothorax, and cavitation. With respect to review of CT examinations, they recorded the presence or absence of consolidation, ground glass opacities, segmental or lobar distribution, thickening of the bronchial wall, findings suggesting bronchiolitis, cavitation, pleural effusion, and lymphadenopathy.
LD most often presented as an airspace consolidation on radiographs, with 76% involving one of the lower lobes. No pneumothorax or cavitation was identified. Pleural effusion was only seen in 14% of the radiographs and mediastinal lymphadenopathy in only 7%.
Only 33 patients had chest CT exams, all of which were performed within 24 hours following admission. In CT images, LD most often presented as a diffuse pneumonia with airspace consolidation and ground glass opacities involving pulmonary segments. Fewer than 10% revealed pulmonary nodules.
A total of 21 patients were successfully demographically matched with controls. This evaluation only showed one difference in the CT scans of both groups. Mediastinal lymphadenopathy was identified in 98% of the scans of patients with Legionnaire's Disease compared to 48% of patients with other types of community-acquired pneumonia.
Lead author Rémi Poirier, MD, of the Centre hospitalier universitaire de Québec's Department of Radiology also reported that no radiological finding was clearly associated with increased risk of mortality or admission to the intensive care unit. They also advised that they identified nothing of atypical origin in the radiological manifestations of LD.
"Early radiographic and tomographic manifestations of LD are similar to those found in community-acquired pneumonia from other bacterial origin. This finding is clinically relevant given the persistent view among clinicians that LD presents with atypical clinical and radiographic features….Our results indicate that early radiographic and tomographic manifestations of LD are nonspecific and do not help in identifying those with the disease," the authors wrote.
REFERENCES
CDC. Notice to Readers: Final 2015 Reports of Nationally Notifiable Infectious Diseases and Conditions. MMWR Morb Mortal Wkly Rep. 2016;65(46):1306–21.
Public Health Agency of Canada. Legionella. http://www.phac-aspc.gc.ca/id-mi/legionella-eng.php
Poirier R, Rodrigue J, Villeneuve J, et al. Early Radiographic and Tomographic Manifestations of Legionnaire's Disease. Can Assoc Radiol J. Published online May 4, 2017.
Back To Top
---
Diagnostic imaging and Legionnaires' disease. Appl Radiol.
By
Staff News Brief
|
August 03, 2017
About the Author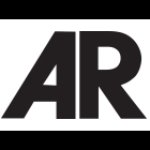 Staff News Brief