Diagnosing hardware-related spinal infections with 18F-FDG PET/CT
By Staff News Brief
Using 18F-fluorodeoxyglucose positron-emission tomography/computed tomography (18F-FDG PET/CT) to diagnose and manage postoperative hardware-related spinal infection is a valid alternative to magnetic resonance imaging (MRI), according to researchers writing in the August 2019 issue of the Israeli Medical Association Journal.
MRI represents the gold standard because of its high sensitivity to infection in the spine following surgery involving hardware, but its quality can be affected by metallic artifacts.
18F-FDG PET can identify increased metabolic activity through its intake of glucose in inflammatory cells. CT provides spatial localization of infection.
A multi-institutional research team studied patients with suspected implant-related infections of the spine who had a PET/CT scan at the Rabin Medical Center in Peta Tikva from 2011 through 2013. The researchers evaluated the accuracy and diagnostic value of the exam and assessed its clinical impact in the management of patients with infections.
Nine patients had surgical treatment for spinal stenosis, herniated lumbar discs,lumbar vertebral fractures requiring fixation, kyphosis, and scoliosis. They presented with symptoms of infection within four months of surgery to 17 years following a surgical procedure. The average time between surgery and potential infection was 34 months.
Four of the nine patients were initially diagnosed with hardware-related spinal infection. A fifth patient was diagnosed with deep spinal infection seven weeks following an initial negative MRI. Four patients had negative findings.
The authors reported that "intense pathological FDG uptake in the affected vertebras and disc space, and increased FDG uptake in the adjacent paravertebral soft tissues adjacent to the hardware at multiple levels" were seen on the scans of four patients. FDG uptake at the bone and hardware interface of the interpedicular screws was also seen on the scans of two patients.
Four patients had previous CT scans; two of these were either non-informative or did not identify the deep infection.
"Our results indicate 80% sensitivity, 100% specificity, and 88.9% accuracy," wrote lead author Tal Frenkel Rutenberg, MD, of the Department of Orthopedics of Rabin Medical Center. "PET/CT was of high value, especially when other imaging modalities were uninformative or inconclusive. A positive scan dictated a more aggressive surgical treatment and aided in the planning of the surgical intervention. Conversely, a negative scan led to a more conservative approach."
REFERENCE
Frenkel Rutenberg T, Baruch Y, Ohana N, et al. The role of 18F-fluorodeoxyglucose positron-emission tomography/computed tomography in the diagnosis of postoperative hardware-related spinal infections. Isr Med Assoc J. 2019;21(8):532-537.
Back To Top
---
Diagnosing hardware-related spinal infections with 18F-FDG PET/CT. Appl Radiol.
By
Staff News Brief
|
September 24, 2019
About the Author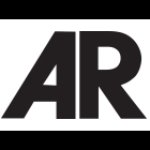 Staff News Brief