CureMetrix Advances AI-Driven Mammography
CureMetrix is featuring its full portfolio of innovations in AI for mammography at RSNA 2021.
The company is highlighting cmAngio, an investigational, AI-based software that helps doctors assess a patient's risk of coronary heart disease (CHD) from the same mammogram used to identify breast cancer.
cmAngio produces a CureMetrix Bradley Score™ based on the existence and characteristics of breast arterial calcifications in the mammogram. This proprietary score can then be used to help the care team assess the patient's risk of CHD directly from their mammogram. The Bradley Score and their associated risk of CHD can be tracked over time to help patients and doctors understand their changing health profile. Once validated, cmAngio can be used as a clinical decision support tool to help identify women with a risk of CHD during routine breast cancer screening using mammography.
"Using cmAngio requires no new radiology scans, tests or effort by the patient or clinician to detect and track what used to be an incidental finding. This could affect mortality from CHD tremendously," said Kevin Harris, President of CureMetrix.
The company is also showcasing cmTriage, the first FDA-cleared AI-based triage solution for mammography in the US and ANVISA approved in Brazil. This tool enables radiologists to triage, sort and prioritize mammography worklists based on suspicious cases that may need immediate attention. It helps streamline workflow and delivers up to 30% faster reading time.
"cmTriage has the ability to change clinical workflows for both patients and doctors by giving clinicians the power to control their workflow. It can also be greatly helpful for facilities that are experiencing a significant backlog in imaging," said Harris.
cmAssist is an investigational SaaS intended to identify, mark and score regions of interest on screening mammograms. It can help drive a 27% increase in breast cancer detection, without increasing recall rates, and deliver a 69% reduction in false positives over non-AI solutions. This can reduce the number of false marks a clinician has to review, which saves three to seven seconds per false mark. "It saves real time – that's the lunch we no longer take," explained Alyssa Watanabe, MD, FACR, and Chief Medical Officer.
cmDensity is an investigational AI-based triage solution for mammography designed to help radiologists classify density accurately, consistently and quickly with a high level of confidence. It helps automate density classification according to BIRADS 5th Edition to reduce errors and enhance radiologists' efficiency. This, in turn, helps increase consistency to reduce inter- and intra-reader variability. It also prepopulates reports, providing more consistent and accurate communication to providers and patients.
"This solution doesn't have a huge miss rate because we're using AI, which is trained with less dependence on radiologists' subjectivity," said Dr. Watanabe.
RSNA Booth: 4550 AI Showcase
Back To Top
---
CureMetrix Advances AI-Driven Mammography. Appl Radiol.
About the Author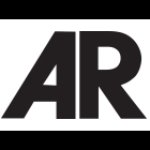 McKenna Bryant is a freelance healthcare writer based in Nashotah, WI.