CT outperforms ultrasound in joint diagnosis of patient with gout
By Staff News Brief
An effect of gout is that monosodium urate (MSU) crystals may be deposited in the joints of patients with this disease. This can lead to damage to articular cartilage and bone, as well as to organ dysfunction. Because MSU crystal deposits under the skin (tophi) may not be visible in most acute gout cases, x-ray, CT and MR imaging is used to make a diagnosis.
Ultrasound has also begun to be used as well as dual-energy CT for the accuracy and sensitivity of these modalities in assessing MSU crystals. Ultrasound offers the advantages of much lower cost and much greater availability compared to duel-energy CT. Researchers at the Second Affiliated Hospital Zhejiang University School of Medicine in Hangzhou, China, conducted a study to compare the diagnostic accuracy of these two modalities in detecting MSU crystal deposition in various joints.
The prospective study, published in the December issue of Academic Radiology, enrolled 40 patients diagnosed with acute gouty arthritis who received treatment at the hospital in 2012. Each patient first had a dual energy CT scan of all affected joints, with image MSU crystals being displayed in green. A physician experienced in musculoskeletal ultrasound performed ultrasound examinations within 24 hours of the CT scans in the same joint locations. Images that showed either a double-contour sign or abnormal intra-articular inhomogenous material with a cloudy appearance were reviewed by two additional physicians who were blinded to the CT findings. Ultrasound results were recorded as positive if MSU crystal deposition was detected at the scanned joints.
A total of 76 joints in the lower limbs and 52 in the upper limbs were scanned. Lead author Liang Zu, MD, of the Department of Rheumatology, and colleagues reported that 46 joints were diagnosed through clinical observation as attacked. CT revealed 82.6% of these and ultrasound revealed 60.9%. In what had been considered 82 symptomless joints, CT identified MSU crystals in 26 and ultrasound in 22.
The overall accuracy of dual energy CT was significantly higher than that of ultrasound, More than twice as many MSU crystals were detected in joints by CT as compared to ultrasound (22 versus 10). However, the results of both modalities were comparable for the assessment of joints of the lower limbs.
Both exams identified occult crystal deposits in asymptomatic joints. For this reason, the authors suggest that ultrasound should be considered for the assessment of joints of patients with gout, either as the first exam or when dual energy CT is not available.
REFERENCES
Zhu L, Wu H, Wu X, et al. Comparison Between Dual-Energy Computed Tomography and Ultrasound in the Diagnosis of Gout of Various Joints. 2015. Acad Radiol. 22;12: 1497-1502.
Zufferey P, Valcov R, Fabrequet I, et al. A prospective evaluation of ultrasound as a diagnostic tool in acute microcrystalline arthritis. 2015 Arthritis Res Ther. 17:188. Open access.
Back To Top
---
CT outperforms ultrasound in joint diagnosis of patient with gout. Appl Radiol.
By
Staff News Brief
|
November 19, 2015
About the Author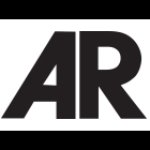 Staff News Brief