CT KUB vs. CTU for elderly emergency patients with ureteric colic
By Staff News Brief
Should contrast-enhanced computed tomography urography (CTU) be ordered instead of a noncontrast CT exam of the kidneys, ureters, and bladder (CT KUB in elderly patients admitted to the emergency department with symptoms of acute ureteric colic? While CT KUB exams are highly sensitive and specific for urolithiasis, CTU has the highest diagnostic accuracy for urothelial carcinoma. Consequently, physicians at London North West University Healthcare NHS Trust conducted a study to answer that question because the cancer's symptoms mimic those of ureteric colic and microscopic hematuria in patients over 65.
The researchers concluded in a June 27th online article in Emergency Radiology that while diagnoses obtained from the two exams were not concordant in half of the patients studied, CT KUB instead of CTU was justified. The probability of missing urothelial cancer was very low. Except for a very small proportion of patients, the lower radiation dose of the CT KUB investigation protocol was suitable for most patients, including the elderly.
The protocol at London North West University Healthcare NHS Trust calls for all adults presenting with ureteric colic to have a routine emergency CT KUB. A CTU is ordered only if a patient has visible hematuria or features suspicious of urothelial lesions, such as unexplained hydronephrosis, pelvicalyceal irregularity, mural thickening, or distorted renal architecture.
For the study, the team of urologists and radiologists identified patients with symptoms of acute ureteric colic who had both a CT KUB scan and a subsequent CTU during a 34-month period. Of 485 patients who underwent CT KUB, 33 had uncertain radiological diagnoses that mandated a CTU. The exams of these patients were reviewed by a radiologist who had not made the initial interpretations.
The researchers, led by Deepak Batura, MD, a consultant urological surgeon, reported that CTU identified one case of upper tract urothelial cancer that had been diagnosed as hydronephrosis on CT KUB, as well as confirmed the diagnosis of a ureteric tumor. CTU excluded a cancer diagnosis in two others. CTU also identified two new bladder tumors which had been diagnosed as renal calculi and hydronephrosis, and an endometrial tumor that had been diagnosed as renal calculi in CT KUB. The authors stated that CT KUB identified most alternative conditions that were diagnosed.
There was a discordance of diagnosis in 16 patients, nearly half of the study cohort. The article includes a comparative list of diagnoses for all 33 patients, but does not discuss possible reasons for the low level of concordance. The authors recommend that further prospective longitudinal studies with larger samples be conducted to independently validate their findings and to investigate the issue of such a high level of discordant diagnoses.
"The discordance of diagnosis between the results of a CT KUB and CTU is likely due to the intrinsic limitations of precision of a CT KUB compared to a CTU," Dr. Batura told Applied Radiology. "However, the decision matrix for elderly patients who present to the emergency department with acute renal colic and hematuria must factor the most useful test in the circumstances, costs, radiation doses and time spent on working up these patients. Given the low benefit that accrued by doing a CTU in our study, we continue to support a CT-KUB as the test of choice in the elderly that present with acute colic."
REFERENCE
Batura D, Hashemzehi T, Gayed W. Should contrast CT urography replace non-contrast CT as an investigation for ureteric colic in the emergency department in those aged 65 and over? Emerg Radiol. Published online June 27, 2018. doi: 10.1007/s10140-018-1620-0.
Back To Top
---
CT KUB vs. CTU for elderly emergency patients with ureteric colic. Appl Radiol.
By
Staff News Brief
|
August 09, 2018
About the Author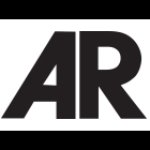 Staff News Brief