COVID-19: Radiology Proves Its Value in a Challenging Time
Applied Radiology Publisher Kieran Anderson recently spoke with Elliot Fishman, MD, a professor of radiology at Johns Hopkins University School of Medicine in Baltimore, Maryland. He is the founder of CTisus.com, a radiological website dedicated to Computed Tomography (CT), and is a long-standing member of the editorial advisory board at Applied Radiology. This article is based on their conversation.
In the upside-down world of the COVID-19 pandemic, radiology has remained strong. Elliot Fishman, MD, expects the field to stay that way as it moves forward through 2021. "I think there's never been a more exciting time to be in radiology. And probably never been a more exciting time to be in medicine," Dr. Fishman said. "What's really exciting is how radiology continues to change, but becomes more and more integrated into other specialties."
Artificial Intelligence (AI) has proved its practical application in COVID-19 diagnosis, placing radiology squarely in the center of life-saving health care. He said AI can help improve image acquisition at the CT scanner and streamline post-processing, while helping to triage high-priority patients, schedule studies, and manage workflow. "It's very clear now there's no argument about AI in radiology. The only question is how good it's going to be and how soon it's going to be [here]," he said.
Radiology on the cutting edge of virtual learning
Dr. Fishman said he has been impressed by the continued effort to prioritize education and mentorship despite the pandemic, as conferences and meetings pivoted to virtual formats and educators leveraged technology to connect with students and peers. According to him, the radiology community has always been on the front lines of virtual working and collaboration. Dr. Fishman founded CTisus.com, a website dedicated to educating clinicians about computed tomography (CT). The site offers an expansive library of scanning protocols, lectures, case studies, and medical illustrations, as well as information on the latest in technology and 3D imaging.
Dr. Fishman's CTisus iQuiz app, one of 17 apps in the CTisus portfolio, uses an interactive, quiz-based format to teach CT skills. "Our goal is to provide education. We look at it as a way to give back, particularly in this COVID time. We make sure it's cutting edge. So we're constantly trying to figure out where technology is going and where that can lead us," said Dr. Fishman.
Dr. Fishman regularly delivers online presentations to medical schools and hospital radiology departments across the country, and he presented four refresher courses at RSNA 2020. While he appreciates the virtual format, he misses the in-person connections. "There's a lot of good content online, but it's a poor second to being at a meeting," he said. "As a speaker, I've done many talks virtually. But it's not the same as being with a crowd of people coming up to you after [and] having people give their opinion or ask questions."
Marking Two Milestones
In 2021, the radiology community will celebrate the golden anniversary of the first clinical CT scan, which was performed in 1971. Applied Radiology will also mark its own milestone: 50 years of publication. "I think Applied Radiology has done a great job over the years and has continued to evolve," Dr. Fishman said. "It's a very practical, readable journal. The topics are up-to-date, cutting-edge topics that people want to know about. Applied Radiology, in print or online, has always managed to do that," he said.
Back To Top
---
COVID-19: Radiology Proves Its Value in a Challenging Time. Appl Radiol.
About the Author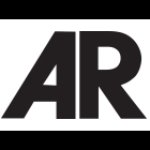 McKenna Bryant is a freelance healthcare writer based in Nashotah, WI.