CorTechs Labs presents quantitative analysis software for neuro imaging
By Staff News Brief
CorTechs Labs is highlighting its entire portfolio of quantitative analysis software that enables clinicians to quickly analyze brain images, including NeuroQuant®, LesionQuant™ and PETQuant™. These technologies support fast and accurate diagnoses and help physicians determine effective treatment options for neurodegenerative diseases such as Alzheimer's, epilepsy, multiple sclerosis and brain trauma.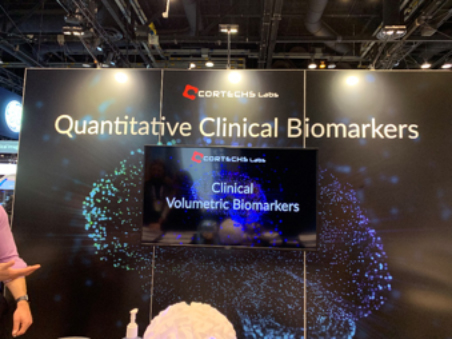 CorTechs Labs' CEO Dr. Chris Airriess said the future of AI in healthcare will be powered by smart technology that can aid physicians in faster, more accurate diagnosis of neurodegenerative diseases and will demonstrate the power of technology and doctors working together.
He called out NeuroQuant®, the first FDA 510(k) cleared, CE marked and South Korea, Australia, and Brazil, approved medical device software for quantitative analysis from MRI.
Easy to integrate with existing PACS system, NeuroQuant® provides volumetric measurements of brain structures and compares the volumes to a normative database adjusted for age, sex, and intracranial volume. It can help replace time-consuming manual processes with leading-edge automated technology that accelerates analysis so clinicians can spend more time focusing on patients.
"NeuroQuant® can help doctors follow disease progression with reports tailored to diseases, such as epilepsy and multiple sclerosis," he said. "The multiple sclerosis volumetric report is cool because the therapies used for MS are working for patients. Over time, with NeuroQuant®, you can see how those therapies are really making a difference in their brains. It supports diagnosis through treatment follow up, which is huge."
LesionQuant™ is a module within NeuroQuant® that combines T2 FLAIR with 3D T1 MR images to enhance the ability to identify and monitor the number and progression of brain lesions. Accurately visualizing lesions and lesion volume change enables an efficient, objective assessment of disease activity, so the best course of treatment can be delivered more quickly.
"It classifies lesions into four major regions of the brain and provides a report that helps clinicians visualize lesion burden and new lesions, as well as any reduction in lesion size," he said.
PETQuant™ is a research-specific component of NeuroQuant® that provides physicians with a cutting-edge tool in the study of frontotemporal dementia and Alzheimer's disease. PETQuant™ automatically quantifies PET tracer bindings localized to brain structures identified by NeuroQuant® 3D T1 MRI segmentation. Users can select between two tracers for metabolic (FDG) and amyloid-based (Florbetapir) analysis. Visual and statistical (Z-score) comparisons of each normalized regional PET tracer value are then compared to normative population data. Compatible with GE, Philips, and Siemens PET and PET/CT scanners, PETQuant™ enables better insight that leads to breakthrough discoveries.
RSNA Booth 4055 and 10514F in the AI Showcase
Back To Top
---
CorTechs Labs presents quantitative analysis software for neuro imaging. Appl Radiol.
By
Staff News Brief
|
December 04, 2019
About the Author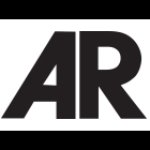 Staff News Brief