Colorectal cancer rare following normal colorectal CT screening in Canada
By Staff News Brief
Individuals whose colorectal computed tomography (CTC) screening exam is normal are highly unlikely to develop colon cancer, suggests research published in the November 2019 Canadian Association of Radiologists Journal. Radiologists at the Memorial University of Newfoundland and Labrador in St. John's recommend that current guidelines for interim follow-up screening every 5 years be extended to at least 6-year intervals.
A study of 509 individuals in the Eastern Health branch of the province's healthcare system with negative CTC screening between July 2007 and October 2008 analyzed colorectal cancer rates within a 7- to 9-year span. Lead author David A. McComiskey, MD, and colleagues reported that two individuals developed colorectal malignancies, representing a crude cancer incidence rate of 0.49 cancers per 1,000 patient years and a rate of 0.39%.
The patients were among 692 individuals who underwent CTC during a 15-month period. Their mean age was 58 years, with a range of 46 to 70 years. The majority (70%) were women.
Only 11% represented a typical screening population of asymptomatic patients with no high-risk factors. More than half of this negative CTC patient cohort was symptomatic; 25% had a family history of colon cancer.
The first case of incident cancer, an invasive adenocarcinoma of the ascending colon, occurred 25 months following a negative CTC exam. The malignancy was visible on the original CTC examination, and represented a false negative. The second case was of a patient who had had two negative CTC exams over a 7-year period. A cecal lesion positive for invasive adenocarcinoma was detected. The authors' review of both CTC studies showed normal findings. Both patients had presented with unexplained anemia.
CTC has been used in Newfoundland and Labrador for nearly a decade, according to the authors, who stated that "the results of our study help to solidify CTC as both a safe and appropriate colorectal cancer-screening test with an equivalent level of false negatives as compared to the current gold standard of optical colonoscopy."
"As … a significant number of patients are unable to achieve diagnostic certainty with traditional optical colonoscopy for various reasons, it is important to assess CTC screening efficacy and attain a better understanding of the appropriate time frame for follow-up following a negative CTC," they wrote.
The researchers suggest that 6-year follow-up screening would be sufficient for patients with negative CTC results, and could be "likely even longer." In Canada, follow-up screening is recommended every 10 years for patients with negative optical colonoscopy results.
REFERENCE
McComiskey DA, Barrett B, Flemming J, et al. Colorectal cancer outcomes in a large negative computed tomography colonography screening cohort. Can Assoc Rad J. 2019;70(4):452-456. doi. 10.1016/j.carj.2018.09.009.
Back To Top
---
Colorectal cancer rare following normal colorectal CT screening in Canada. Appl Radiol.
By
Staff News Brief
|
January 08, 2020
About the Author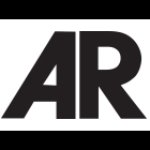 Staff News Brief