Change Healthcare Expands Enterprise Imaging Solutions
By Staff News Brief
Change Healthcare highlighted new functionality throughout its portfolio of enterprise imaging solutions. "We're focused on driving enterprise imaging outcomes," said Todd Johnson, Executive Director of Enterprise Portfolio Transformation. "Our product lines are aligned to improve customers' ability to take advantage of the technologies they already have and then expand on them to meet the needs of next-generation enterprise imaging."
The company's Enterprise Viewers are archive-neutral, multi-ology enterprise universal view solutions that help healthcare professionals securely view patient images and reports from across the enterprise, anytime and anywhere. These viewers safely connect caregivers to each other and promote collaboration by allowing clinicians, regardless of their location or device platform, to initiate a secure collaborative session and take advantage of tools, including the ability to share screens, grant user control, mark annotations, and initiate audio/visual conferencing.
The Change Healthcare Enterprise Viewer is a zero-footprint, workflow orchestration solution for providers who need to view studies at any time from across the enterprise, with a powerful set of diagnostic tools that helps them collaborate from any location.
"We believe we have the strongest, zero footprint diagnostic quality enterprise viewer in the market because we built it along with clinicians to meet their imaging needs," said Johnson.
The company also expanded functionality in its Image Repository, a vendor-neutral archive solution that helps imaging departments archive and manage medical imaging data with a single view of imaging information across disparate healthcare enterprises.
Change Healthcare also highlighted how it's infusing AI into its Workflow Intelligence™ platform, a flexible workflow rules engine that consolidates interpretation and quality tasks in either single or multi-system environments to promote visibility and communication.
"If a study is flagged by AI as being a potentially stat case, we're able to prioritize that to the top of the worklist so that it can be diagnosed quickly, while the patient is still in the operating room," said Johnson. "Our whole goal is to get the case in front of the right imaging professional so that decisions can be made quickly."
RSNA Booth: 6713
Back To Top
---
Change Healthcare Expands Enterprise Imaging Solutions . Appl Radiol.
By
Staff News Brief
|
November 28, 2018
About the Author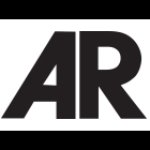 Staff News Brief