Cardiovascular MR catheterization feasible and safe for children
By Staff News Brief
Children with heart disease often require multiple cardiac catheterization procedures, each one exposing a young patient to a significant radiation dose. Cardiovascular magnetic resonance (CMR) catheterization for adults has been proven to be a safe, effective, efficient, and non-ionizing radiation procedure comparable to x-ray cardiac catheterization. Some hospitals have adopted CMR fluoroscopy catheterization as the preferred clinical standard for adult patients requiring right heart catheterization. The procedure is also appropriate for pediatric patients, according to an article published in the Journal of Cardiovascular Magnetic Resonance.
Based on their experiences with adults, a multi-specialty team of physicians from the National Heart Lung and Blood Institute at the National Institutes of Health in Bethesda, MD, and the Children's National Medical Center in Washington, D.C. performed 50 CMR fluoroscopy-guided transfemoral right heart catheterizations in 39 children to determine the feasibility and safety of this procedure for pediatric patients. All of the procedures were successful, with no cases of safety events, premature termination, or bailout to X-ray.
Lead author Kaniska Ratnayaka, MD, a pediatric cardiologist now affiliated with Rady Children's Hospital in San Diego, CA, and colleagues recruited 39 patients over a 22-month time period. The children (aged 4-12 years) had a variety of clinical indications which necessitated cardiac catheterization. These included post-heart transplant (33%), shunt (28%), pulmonary hypertension (18%), cardiomyopathy (15%), and valvular heart disease (3%). More than half of these patients had undergone previous x-ray cardiac catheterizations.
The authors followed the techniques developed for adult patients, and used commercially available hardware, software, and catheters. The first 10 procedures were performed on patients 10 years of age and only after these were successful was the procedure offered to patients over five years of age and then over two years of age. Seven of these patients had multiple procedures performed.
Description of procedure
Patients were placed on a sterile draped slider for efficient transfer between x-ray and CMR patient tables. They were anesthetized and vascular access was obtained before being transferred to the CMR scanner. Right heart catheterization was performed under real-time CMR guidance using commercially available balloon-wedge endhole catheters filled with 1% dilute gadopentetate. The authors stated that right heart catheterization included catheter access to the superior vena cava, inferior vena cava, right atrium, right ventricle, and typically both branch pulmonary arteries including distal pulmonary capillary wedge position. In cases where left heart catheterization needed to be performed, a catheter was advance through an atrial septal defect into the left atrium and antegrade across the mitral valve into the left ventricle. The article explains in detail both the CMR imaging protocols and the CMR fluoroscopy imaging protocols for catheter guidance used.
The authors advised that the flow-sensitive black blood preparation imaging sequence improved visualization of the catheter tip. It enables both the balloon and anatomy to be seen simultaneously. Also as a safety measure, all patients had continuous invasive arterial waveform displayed. They also stated that CMR fluoroscopy guidance does not preclude patients with previously implanted metallic implants, continuous hemodynamic vasopressor infusions, or testing needed in multiple conditions.
"Children requiring multiple serial x-ray cardiac catheterizations may benefit most from radiation sparing. Our work represents real world application of real-time CMR guidance for routine catheterization in children. It is an incremental step toward wholly CMR fluoroscopy-guided diagnostic cardiac catheterization and in the future, CMR guided cardiac intervention," they concluded.
Readers interested in watching on-line tutorials on how to set up an interventional CMR suite and videos of cases can click here.
REFERENCE
Ratnayaka K, Kantor JP, Faranesh AZ, et al. Radiation-free CMR diagnostic heart catheterization in children. J Cardiovasc Magn Reson. 2017 19(1):65.
Back To Top
---
Cardiovascular MR catheterization feasible and safe for children. Appl Radiol.
By
Staff News Brief
|
October 24, 2017
About the Author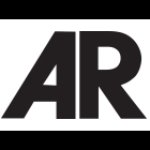 Staff News Brief