CAR Issues new position statement on point-of-care ultrasound
By Staff News Brief
A new position statement issued by the Canadian Association of Radiologists (CAR) provides guidance about the proper scope and use of point-of-care ultrasound (POCUS) for all physicians, and is intended "to clarify what POCUS is and where it fits into the clinical pathway."
The position statement incorporates definitions and scope of practice; considerations by clinical area that include emergency, body, musculoskeletal, and pediatric imaging; standards for access and documentation, training and credentialing; and quality assurance. The update supersedes CAR's prior 2013 position statement, reflecting the burgeoning use of point-of-care ultrasound during the past six years.
Tanya P. Chalwa, of the Joint Department of Medical Imaging of the University of Toronto, and the six other members of the CAR committee emphasize that "the purpose of point-of-care ultrasound is to expeditiously answer important questions pertaining to one organ system or to query a clinical sign or symptom involving multiple organ systems. POCUS does not replace nor is it equivalent to a diagnostic examination performed by a qualified imaging specialist."
The authors express concern that these exams may be performed by medical professionals with inadequate training and experience. They caution, "Individuals who would use ultrasound for medical purposes for diagnosis and intervention without adequate training may cause a potential detrimental effect on diagnosis, treatment, and patient care."
"We cannot emphasize strongly enough that ultrasound examinations conducted by a non-imager must be held to the same rigorous quality standards as those conducted by an imager," they write. "Anything below that metric has the potential to incur patient harm."
The committee concludes by stating that if CAR's recommendations are strictly followed, point-of-care ultrasound "may improve the timeliness and certainty of diagnosis, as well as the safety of interventional procedures."
REFERENCE
Chawla TP, Cresswell M, Dhillon S, et al. Canadian Association of Radiologists position statement on point-of-care ultrasound.Can Assoc Radiol J. 2019;70(3):219-225.
Back To Top
---
CAR Issues new position statement on point-of-care ultrasound. Appl Radiol.
By
Staff News Brief
|
October 08, 2019
About the Author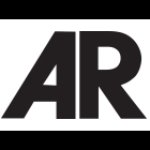 Staff News Brief