Canon Medical Ushers in a New Era of Deep Learning for CT
By Staff News Brief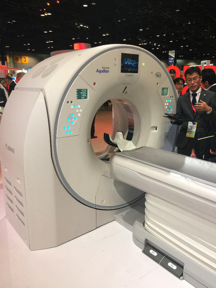 Aquilion ONE™ / GENESIS Edition
CT system with AiCE
Building on its advanced image reconstruction technologies, Canon Medical Systems USA, Inc. has introduced deep convolutional neural network (DCNN) image reconstruction for CT.
Advanced Intelligent Clear-IQ Engine (AiCE), which is pending 510(k) clearance, uses deep learning technology to differentiate signal from noise so that it can suppress noise while enhancing signal. The algorithm forges a new frontier for CT image reconstruction with its ability to learn from the high image quality of Model Based Iterative Reconstruction (MBIR) to reconstruct CT images with improved spatial resolution, three to five times faster than traditional MBIR. It's featured on the Aquilion ONE™ / GENESIS Edition CT system.
"In AiCE, the algorithm looks for patterns of noise and learns what those patterns are doing, then detects and subtracts noise from the image to improve signal, making the images much more pristine," explained Dominic Smith, senior director, CT, PET/CT, and MR Business Units, Canon Medical Systems USA. "With AiCE technology, we haven't just raised the bar, we've set a new standard for image reconstruction in CT."
With AiCE's deep learning approach, thousands of features learned during training help to differentiate signal from noise for improved resolution. AiCE applies a pre-trained DCNN to enhance spatial resolution while simultaneously reducing noise with reconstruction speeds fast enough for busy clinical environments.
The company also introduced its next generation of interventional systems – the Alphenix platform. The new flagship platform of systems incorporates all-new features that enable clinicians to deliver images with clarity and precision without compromising workflow and while prioritizing low dose.
With the launch of the Alphenix family, Canon is also unveiling its exclusive new Alphenix Hi-Def Detector (High-Definition Flat Panel Detector), which is available on the all-new Alphenix Biplane and Alphenix Core + systems. Made up of the world's first high-definition detector – with 76 micron resolution – for resolving fine details, the unique hybrid 12" x 12" panel is combined with high-definition flat panel technology that results in resolutions of 2.6 lp/mm (Standard) and 6.6 lp/mm (Hi-Def Detector).
The Alphenix Hi-Def Detector technology helps clinicians see finer details during complex interventional procedures such as stent positioning and stent apposition, wire and catheter navigation through the stent struts, and observation of coil deployment.

Vantage Orian 1.5T
Canon also released its new premium MRI system, Vantage Orian™ 1.5T, a new standard in the premium wide bore 1.5T market with new technology designed to boost productivity, enhance patient comfort and deliver diagnostic clinical confidence.

Innovative hardware and software features help improve workflow and deliver clinical confidence, such as the all-new detachable, dockable table option; Saturn Technology for high performance imaging capability; adaptive noise cancellation PURERF Rx technology that reduces noise at the source; and a re-designed digital gantry interface that displays important patient-related and coil information.
RSNA Booth: 1938
Back To Top
---
Canon Medical Ushers in a New Era of Deep Learning for CT. Appl Radiol.
By
Staff News Brief
|
November 27, 2018
About the Author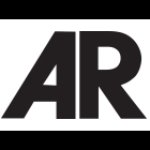 Staff News Brief