CAD helps improve 2D synthetic mammography performance
By Staff News Brief
Digital breast tomosynthesis (DBT) is increasingly being used with two-dimensional (2D) full-field digital mammography (FFDM) because together they can improve detection of breast cancer. However, radiation dose exposure to a patient being screened is nearly doubled. Because of this, synthetic 2D mammograms created from DBT data are currently being investigated as a diagnostically viable replacement for screening 2D FFDM.
Computer-aided detection (CAD) software for conventional mammograms aid radiologists to more readily identify subtle indications and areas of interest. The earliest mammoCAD systems were characterized by sensitivity levels that either overmarked or overlooked suspicious areas of interest. How well do CAD systems for synthetic 2D mammograms perform?
Radiologists from Nottingham Breast Institute of Nottingham University Hospitals in the United Kingdom evaluated the diagnostic performance of synthetic mammograms, CAD-enhanced synthetic mammograms and 2D FFDM. They reported online June 30th in Clinical Radiology that in their study, synthetic mammograms with CAD significantly improved performance of the synthetic 2D mammogram.
The researchers used a new generation CAD algorithm developed for DBT analysis (iCAD, Nashua, NH) using artificial intelligence and deep learning technology. The CAD software scans each DBT plane image, identifying potential areas of interest. These areas of interest detected are highlighted by the CAD software, extracted from the tomography planes, and blended onto a CAD-enhanced synthetic 2D image for each mammographic projection.
Principal investigator Jonathan J. James, MD, and co-authors evaluated images of 68 breast screening cases of women who had been recalled for soft tissue abnormalities that included masses, parenchymal deformities, and asymmetric densities. The 68 women were participants in a NHS Breast Screening Programme performance study of DBT. The image data set included 34 abnormal and 34 normal mammograms of only the breast requiring additional imaging and initiating the recall.
Two breast radiologists independently reviewed oblique and craniocaudal projections of randomized images of conventional FFDM, synthetic 2D mammograms, and CAD-enhanced synthetic mammograms. They were not allowed to review any tomosynthesis images and were blinded to the outcomes. The radiologists reported the type and size of soft tissue abnormalities they identified and assigned a ranked each mammogram based on the breast scoring system of the UK Royal College of Radiologists [comparable to the Breast Imaging-Reporting and Data System (BI-RADS)].
For each image, the radiologists together identified the number of areas marked by CAD on each image and if malignancies had been identified. There were a total of 31 invasive carcinomas, two ductal carcinoma in situ (DCIS), and one aggressive fibromatosis. Four patients had multifocal disease.
The authors determined that CAD significantly improved diagnostic accuracy of 2D synthetic mammograms compared to synthetic mammograms without CAD and conventional FFDM mammograms without CAD. They attributed this to "improved specificity compared to 2D FFDM and improved sensitivity compared to the standard synthetic mammogram."
The diagnostic accuracy of conventional FFDM and 2D synthetic mammograms were equivalent. There was equivalent sensitivity between the CAD-enhanced synthetic mammogram and conventional FFDM mammograms. Sensitivity was not affected by tumor size for any of the three image types.
CAD generated an average of 3.2 areas of interest per image, with an average 2.1 areas marked incorrectly.The CAD-enhanced software accurately enhanced 97% of all malignant lesions. The only cancer not identified was a small area of microcalcifications rather than the asymmetric density that had triggered the patient's recall. Unlike CAD for 2D FFDM images which has a high sensitivity for detecting microcalcifications, the CAD algorithm for synthetic mammograms has been specifically developed to detect soft-tissue breast abnormalities rather than microcalcifications.
The researchers noted that their study had a simple design and a small patient cohort. Half of the cases evaluated were cancerous, not representative of a screening population. The image dataset did not include mammograms of contralateral breasts. "Sometimes it is asymmetry between sides which can draw attention to an abnormality," they acknowledged. The value of the study "adds to the body of evidence that the latest software developments should allow synthetic images to replace conventional 2D mammography for DBT screening, eliminating the additional radiation burden of a separate conventional 2D mammogram."
"In this study, the synthetic mammogram was read in isolation to the DBT data set, which is not what would normally happen in 'real-life', but we plan to introduce the CAD-enhanced synthetic mammogram into our routine DBT reading workflow," Dr. James told Applied Radiology. "There is also a second generation version of this algorithm which we will look forward to evaluating in the future."
REFERENCE
James JJ, Giannotti E., Chen Y. Evaluation of a computer-aided detection (CAD)-enhanced 2D synthetic mammogram: comparison with standard synthetic 2D mammograms and conventional 2D digital mammography. Clin Radiol. Published online June 30, 2018. doi: 10.1016/j.crad.2018.05.028.
Back To Top
---
CAD helps improve 2D synthetic mammography performance . Appl Radiol.
By
Staff News Brief
|
August 29, 2018
About the Author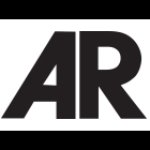 Staff News Brief