Bone marrow edema-like lesions after ATL injury may predictor rapid cartilage degeneration
By Staff News Brief
Bone marrow edema-like lesions (BMEL) are common findings in patients with anterior cruciate ligament (ACL) injuries, and typically resolve rapidly after ACL reconstruction. Their presence at the time of injury is an independent predictor for faster cartilage degeneration after surgery, according to research published in Quantitative Imaging in Medicine and Surgery. Such knowledge could be beneficial to physicians planning patient management.
Researchers at the University of California at San Francisco (UCSF) conducted a prospective study of 54 patients who had ACL reconstruction following an acute ACL tear to evaluate the longitudinal changes of BMELs and to investigate the effect of BMELs on cartilage matrix composition changes measured using MR T1p and T2 mapping. They wanted to determine if BMELs could independently predict early degeneration of the joint. Such information may allow for potential early interventions as well as predict post-traumatic osteoarthritis development after ACL reconstruction. The researchers wanted to prove or disprove their hypothesis that baseline BMEL is associated with higher T1p and T2 values of cartilage and inferior patient outcomes over two years after ACL reconstruction.
The 54 patients included 31 males and 23 females who were 21 to 38 years of age. None had a history of prior injury or surgery to either knee, a history of any inflammatory joint diseases, a diagnosis of rheumatoid arthritis or osteoarthritis, or any multi-ligamentous injury in addition to the ACL that would require additional surgery. A total of 105 BMELs were identified in 42 injured knees and 9 BMELs were identified in 7 contralateral knees at baseline. The BMELs had been assessed using who organ magnetic resonance imaging score (WORMS) and their volumes were measured by a semi-automatic method.
Of the 39 patients who had completed a two-year follow up, 87 BMELs had been identified in 34 injured knees at baseline. After ACL reconstruction, 18 were still seen in MRIs taken six months later, 12 at one year, and 5 at two years respectively. Lead author Jinshan Gong, MD, advised that with the exception of the T2 value at 6 months follow-up, generalized estimating equation analysis showed that baseline BMELs were significantly associated with higher T1p and T2 values of cartilage after adjustment of age, gender, body mass index, effusion, and meniscus tear.
The authors suggested that BMEL at baseline might be a risk factor for osteoarthritis in patients with ACL images. They stated that in addition to supporting the hypothesis that cartilage degeneration might be accelerated in the cartilage overlying BMELS, such cartilage damage over BMELs may be irreversible and trigger to start osteoarthritis through accelerating articular degeneration.
"Clinicians and radiologists should pay more attention to BMEL and take it into account for patients' management decisions," they concluded.
REFERENCE
Gong J, Pedoia V, Facchetti L, et al. Bone marrow edema-like lesions (BEMLs) are associated with higher T1p and T2 values of cartilage in anterior cruciate ligament (ACL)-reconstructed knees: a longitudinal study. Quant Imaging Med Surg. 2016 6;6: 661-670.
Back To Top
---
Bone marrow edema-like lesions after ATL injury may predictor rapid cartilage degeneration. Appl Radiol.
By
Staff News Brief
|
June 23, 2017
About the Author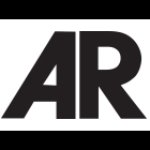 Staff News Brief