Blue Earth Acquires Rights to Therapeutic Applications of Scintomics' rhPSMA Technology
By News Release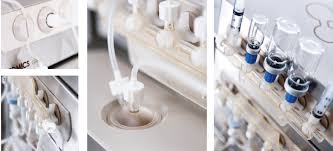 Blue Earth Diagnostics, a Bracco company and leader in the development and commercialization of innovative PET radiopharmaceuticals, has signed an exclusive, worldwide agreement with Scintomics GmbH, Germany, a specialist in radiopharmaceuticals and radiopharmaceutical technologies, and the Technical University of Munich (TUM). Under terms of the agreement, Blue Earth Diagnostics has exercised an option to acquire exclusive, worldwide rights to therapeutic applications of novel radiohybrid Prostate-Specific Membrane Antigen (rhPSMA) technology in prostate cancer. Blue Earth previously acquired exclusive rights to rhPSMA imaging technology in 2018 and now has two investigational Phase 3 clinical trials underway to investigate the use of lead candidate 18F-rhPSMA-7.3 for PET imaging in prostate cancer ("LIGHTHOUSE," NCT04186819 and "SPOTLIGHT," NCT04186845).
"This agreement supports Blue Earth's overall strategic focus and marks a significant step in advancing our mission to develop and deliver products that address significant unmet medical needs in prostate cancer," said Jonathan Allis, D. Phil., Executive Chairman of Blue Earth Diagnostics. "Acquisition of this advanced therapeutic rhPSMA technology provides Blue Earth with a comprehensive, one-of-a-kind portfolio in prostate cancer. The company's robust platform already includes two complementary and technologically advanced PET imaging agents, approved and commercially available Axumin® (fluciclovine F 18), and investigational 18F-rhPSMA-7.3, each having unique mechanisms of action. With access to therapeutic applications of the rhPSMA technology platform, Blue Earth has the potential to optimize and personalize treatment options for men with prostate cancer like no other company in the industry."
The agreement further expands Blue Earth's oncology portfolio and builds on the company's proven track record and depth of expertise in the rapid development and global commercialization of PET radiopharmaceuticals for cancer. Blue Earth Diagnostics will drive development of a lead radiolabeled rhPSMA therapeutic compound and continue to collaborate with TUM to identify further optimized therapeutic candidates for future development.
Scintomics' theranostic radiohybrid technology allows for the efficient labelling of PSMA-targeted agents with imaging radioisotopes such as 18F, or therapeutic radioisotopes such as 177Lu or 225Ac, providing the ability for potential use as a prostate cancer imaging agent or as a therapeutic agent. If approved, these innovative compounds offer the possibility of personalized medicine for men with prostate cancer, by effectively directing therapies using PSMA as the disease target.
"We are very pleased to enter into this therapeutic license agreement with Blue Earth Diagnostics, as their experience in the successful development and commercialization of radiopharmaceuticals will accelerate this first class of exciting "rh" technology based therapeutic agents towards use worldwide," said Saskia Kropf, CEO of Scintomics GmbH. "Early clinical experience with 177Lu-rhPSMA radioligand therapy at the Technical University of Munich has been very encouraging and justifies further development to advance a lead candidate into formal clinical studies," added Dr. Matthias Eiber, Department of Nuclear Medicine, Klinikum rechts der Isar, TUM.
Radiohybrid Prostate-Specific Membrane Antigen (rhPSMA)
rhPSMA compounds consist of a radiohybrid Prostate-Specific Membrane Antigen-targeted receptor ligand which attaches to and is internalized by prostate cancer cells and they may be radiolabeled with 18F for PET imaging, or with isotopes such as 177Lu or 225Ac for therapeutic use – creating a true theranostic technology. The radiohybrid technology and rhPSMA originated from Prof. Hans J. Wester´s group at the Institute for Pharmaceutical Chemistry at Technical University of Munich, Germany. rhPSMA has been utilized clinically under German legislation at the Department of Nuclear Medicine for the diagnostic imaging of men with both primary and recurrent prostate cancer, and is in early evaluation for therapeutic use. Blue Earth Diagnostics acquired exclusive, worldwide rights to rhPSMA imaging technology from Scintomics in 2018, followed by acquisition of exclusive rights to therapeutic applications in 2020. Blue Earth Diagnostics has two Phase 3 clinical studies underway to evaluate the safety and diagnostic performance of 18F-rhPSMA-7.3 PET imaging in men with newly diagnosed prostate cancer ("LIGHTHOUSE," NCT04186819) and in men with recurrent disease ("SPOTLIGHT," NCT04186845). rhPSMA compounds have not received regulatory approval.
NOTE: Axumin® (fluciclovine F 18) injection is FDA-approved for positron emission tomography (PET) imaging in men with suspected prostate cancer recurrence based on elevated blood prostate specific antigen (PSA) levels following prior treatment.
Back To Top
---
Blue Earth Acquires Rights to Therapeutic Applications of Scintomics' rhPSMA Technology. Appl Radiol.
By
News Release
|
January 06, 2021
About the Author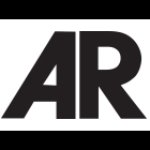 News Release