Bayer Showcases New CT Technologies at RSNA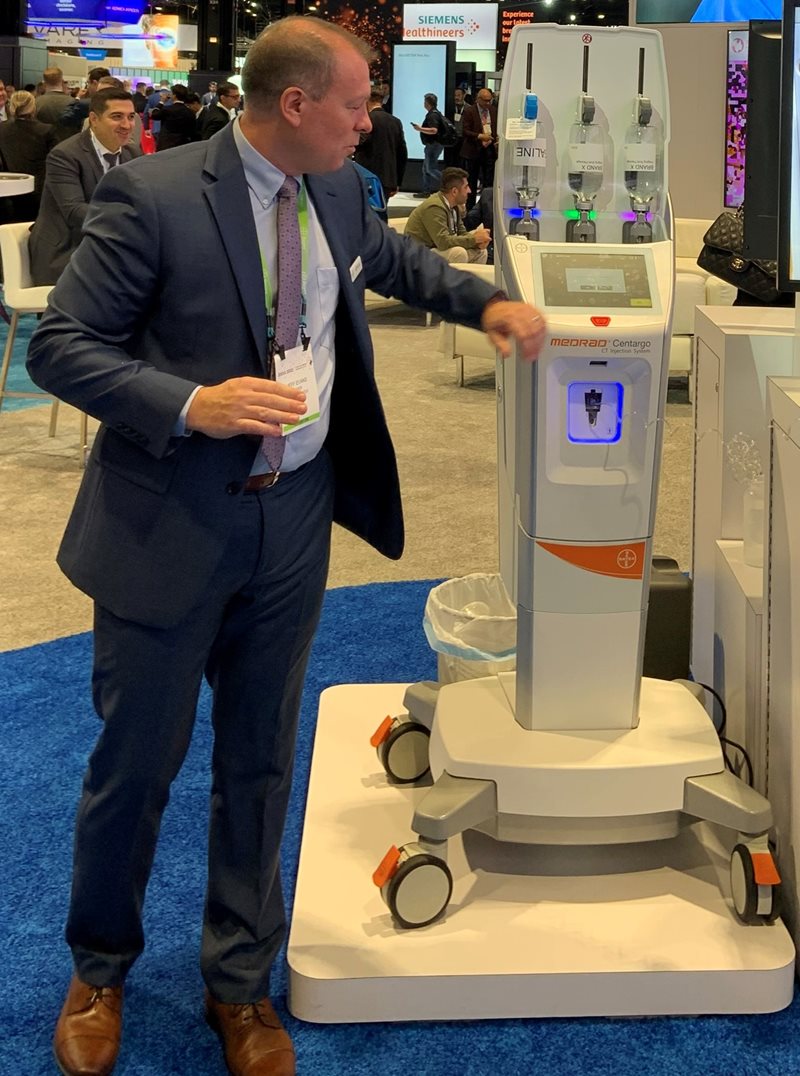 At RSNA 2022, Bayer Radiology introduced Injector Management software that enables the ability to share common protocols through connected injectors. The software, not yet commercially available, complements the company's 510(k) pending MEDRAD Centargo CT Injection System to help providers manage complexity and deliver accurate diagnostic information more efficiently. Centargo is the latest addition to Bayer's CT portfolio is designed to drive workflow efficiency with design features that work in conjunction with Bayer's portfolio of products to bring innovative technology to the imaging suite and introduce new technology in the areas of patient set-up.
Bayer also announced collaboration agreements with app developers Quantib, ClariPi, and EXINI Diagnostics to strategically expand the offering on its medical imaging platform Calantic Digital Solutions. The platform, which was launched recently, delivers access to applications, including those enabled by AI, for medical imaging. With these new collaboration agreements, Bayer is broadening the already available options for thoracic and neurological diseases on the platform by including tools which aim to aid in breast and prostate imaging.
In addition, Bayer has recently launched Calantic SPARK, a new accelerator program for medical imaging app developers to further foster innovation in radiology AI. The program will initially focus on North America and Europe and is planned to be expanded to other regions including Asia-Pacific. Bayer offers a targeted program intended to accelerate market readiness for early-stage projects and offerings, providing advice spanning medical, regulatory, reimbursement expertise, and market access. Tapping the thriving start-up ecosystem of AI in medical imaging, Calantic SPARK provides program participants with a potential pathway towards commercialization and distribution through Calantic Digital Solutions.