Bayer, ec2 debut new MEDRAD Intego PET Infusion System
By News Release
Bayer has partnered with ec2 Software Solutions on a new solution that offers seamless integration to manage patient dose management. The MEDRAD® Intego PET Infusion System with SMART package offers connectivity from point of care to study interpretation.
The new smart system delivers features designed to improve workflow, streamline schedule management with HIS and DICOM modality work list, and automate infusion records and radiation dose tracking to PACS. Developed with ec2 Software Solutions and their DICOM interface partner, Numa, the automatic export of DICOM secondary capture files sends the files to Numa's NumaStatus® application which updates to ec² Software Solutions' NMIS/BioDose radioisotope management system. This ensures accurate patient dose records and increased compliance with more reliable patient data.
"Bayer is dedicated to the changing needs of radiology departments through groundbreaking advancements in injector, informatics and service innovations, ultimately allowing for improved patient care" said Dennis Durmis, Head of Region Americas, Bayer Radiology. "The automated capture of information with MEDRAD® Intego PET Infusion System with SMART Systems integration with ec² Software Solutions, NMIS / BioDose is yet another example of offering customers solutions to improve workflow efficiency and dose tracking; ensuring accuracy of information to ultimately protect patients."
"ec² Software and our strategic partner, Numa, provide dynamic solutions for the Nuclear Medicine and PET departments. This includes interfacing NMIS/Biodose to HIS/RIS, PACS and now Bayer's MEDRAD Intego. This closes another gap in the technologists' workflow and allows them to spend more time on patient care." Brett Whittacre, CEO ec² Software Solutions.
The key features of the smart package are designed to reduce the number of manual tasks and potential errors, while offering radiology suites more time to focus on patient care. The tracking software allows departments to keep track of inventory, doses, patient information and billing. Doses can be followed from arrival through disposition, along with a complete digital history that documents every exam and dose that a patient receives.
"The integration between Intego and NMIS / BioDose has had a significant impact on improving our workflow and automating our documentation process for Nuclear imaging," stated German Reyes, Team Lead, Nuclear Medicine Technologist, Carmichael Imaging. "The new technology has allowed us to reduce manual entry, transcription errors and redundancies in our workflow; in addition, we have seen an increase in patient throughput as a result of the time saved by having an integrated documentation system".
Back To Top
---
Bayer, ec2 debut new MEDRAD Intego PET Infusion System. Appl Radiol.
By
News Release
|
July 28, 2020
About the Author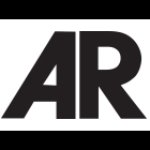 News Release