Baseline MRI recommended for all newly diagnosed patients with multiple myeloma
By Staff News Brief
The value of MRI examinations ordered for patients multiple myeloma, a malignant neoplastic plasma cell disorder, has been long recognized for the modality's ability to display focal lesions and soft tissue plasmacytoma involving the spine and pelvis. Radiologists and oncologists from Korea are recommending that newly diagnosed patients with multiple myeloma always have a baseline spine MRI exam. Not only does a baseline spine MRI detect skeletal lesions, it can help predict the prognosis of patients, according to a study published in July issue of Cancer Research and Treatment.
2011 imaging guidelines from the Haemato-oncology Task Force of the British Committee for Standards in Haematology and the UK Myeloma Forum recommend that full skeletal radiography survey should be the recommended screening technique. The survey should include a postero-anterior (PA) view of the chest, antero-posterior (AP) and lateral views of the cervical spine, thoracic spine, lumbar spine, humeri and femora, AP and lateral view of the skull and AP view of the pelvis, as well as other symptomatic areas. CT or MRI should be used to clarify the significance of ambiguous plain radiographic findings. These guidelines also recommend MRI as the diagnostic procedure of choice to assess suspected cord compression in myeloma patients with or without vertebral collapse, with CT scanning as a backup alternative.1
But should a baseline MRI be routinely ordered? Lead author Ik-Chan Song, M.D., of the Department of Internal Medicine at Chungnam National University Hospital in Daejeon, and colleagues report that the role of a baseline MRI in patients with symptomatic multiple myeloma who have no related symptoms or signs remains controversial. They conducted a retrospective analysis of 113 consecutive patients treated at the hospital between 2004 and 2011 to evaluate the procedure's diagnostic and prognostic implications.
Over 60% of these patients had been diagnosed as stage IIIA and 22% as stage IIIB, based on the Durie-Salmon staging system. They were followed from one month to 7.5 years, with a median follow-up of 21 months. All had had a baseline MRI performed at the time of diagnosis.
One third of the patients had additional skeletal abnormalities detected that were not visible on digital radiographs. Of these, almost one-fourth (23 patients) had malignant compression fractures, including three patients with no related symptoms or signs. MR images detected extramedullary plasmacytoma in 22 patients, half of whom had no relevant symptoms or signs. Among the 22 patients, MR images revealed epidural extension of the tumor.
The research team reported that the presence of malignant compression fractures did not influence survival. However, non-epidural extramedullary plasmatcytoma correlated with a poor patient prognosis. Additionally, patients with mixed bone marrow infiltrative patterns had poorer outcomes than patients exhibiting other patterns. They survived only a median of 21 months as compared to a median of 56 months.
"Because some patients do not present with any related symptoms or signs, we suggest that a whole-spine MRI is needed as a baseline skeletal survey in all patients. In addition, baseline whole-spine MRI has prognostic implications for the detection of focal lesions and patterns of BM infiltration," concluded the authors.
REFERENCES
Bird JM, Owen RG, D'sa S, et al. Guidelines for the diagnosis and management of multiple myeloma 2011. 2011 Br J Haematol.; 154:32-75.
Song I, Kim J, Choi Y, et al. Diagnostic and Prognostic Implications of Spine Magnetic Resonance Imaging at Diagnosis in Patients with Multiple Myeloma. 2015 Cancer Res Treat.;
Back To Top
---
Baseline MRI recommended for all newly diagnosed patients with multiple myeloma. Appl Radiol.
By
Staff News Brief
|
August 20, 2015
About the Author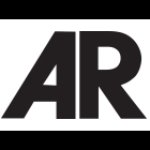 Staff News Brief