ASNR Annual Meeting Returns to In-Person Meeting, Reconnecting Neuroradiologists Globally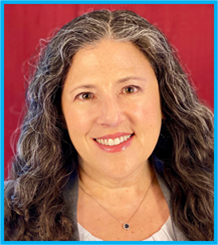 The American Society of Neuroradiology (ASNR) 2022 Annual Meeting returns to an in-person format May 14-18 after being held virtually for the last two years. As noted in an online welcome message by Applied Radiology's editor-in-chief, ASNR22 Program Chair and ASNR President-Elect, Erin Simon-Schwartz, MD, FACR, ASNR is able to come back together in-person to celebrate the organization's Diamond Jubilee in the same city where it all started, in New York City. A virtual format is also being offered for those who cannot physically travel to the meeting.
ASNR 2022 with be held in conjunction with the Symposium Neuroradiologicum (SNR) of the World Federation of Neuroradiological Societies, the quadrennial gathering of the world's neuroradiologists and neuroimaging scientists, which will precede the ASNR from May 14-16. More than 2,000 neuroradiologists will present the latest research in neuroradiology at this joint international gathering.
Dr Schwartz adds that this year's theme of Reconnecting the Global Neuroradiology Community will celebrate neuroradiologists' connection as a global community after two years of a virtual format. Attendees will learn the most up-to-date, best practices through invited lectures, oral and electronic research presentations, and exhibits. The meeting will include dedicated specialty programming as well as health policy, artificial intelligence applications and health equity topics. A joint reception for ASNR and SNR will be held on Sunday, May 15, while "Reunion Night" returns on Monday, May 16. Dr Schwartz adds that attendees can enjoy all that New York City has to offer with the host hotel, the New York Hilton Midtown, within walking distance of Broadway, Central Park, Rockefeller Plaza and more.
One- and two-day registrations are also available. Visit the ASNR website at https://www.asnr.org/annualmeeting/ to register or learn more.