ARFI elastometry in the diagnosis of Sjögren's syndrome
By Staff News Brief
Can acoustic radiation force impulse (ARFI) elastometry of the salivary glands contribute to the diagnosis of Sjögren's syndrome, a chronic difficult to diagnose autoimmune disease? A study conducted in France has shown that ARFI elastometry can demonstrate abnormal architectural changes in the parotid glands, a factor indicative of primary Sjögren's syndrome (pSS).
More than 4 million residents of the United States have pSS, according to the Sjögren's Syndrome Foundation. The disease causes symptoms of dry eyes and mouth, fatigue, and joint pain. Left untreated, it can cause dysfunction of organs such as kidneys, the gastrointestinal system, blood vessels, lungs, liver, pancreas, and the central nervous system. Approximately one third of patients with pSS develop extroglandular manifestations, including lymphoma.
Therefore, prompt diagnosis and treatment is important. But the Sjögren's Syndrome Foundation reports that it takes an average of 3.5 years from the onset of symptoms to diagnosis, in part because symptoms mimic other diseases and because no single objective criteria has been identified which identifies pSS. Diagnosis is made by clinical observation, by histological and laboratory tests, and by diagnostic imaging. Salivary gland ultrasonography can provide valuable findings when gland structure is heterogeneous, but may not be beneficial when there are limited structural modifications.
Prior studies suggest that ARFI elastometry of the salivary glands may be capable of differentiating normal parenchyma from parenchyma altered by sialoithiasis or radiotherapy. This may be because histological alterations in salivary-gland architecture translate into abnormalities in elasticity values. Radiologist Anne Samier-Guérin, MD, and colleagues in the radiology, rheumatology, and vascular medicine departments of CHU de la Vavale-Blanche, a teaching hospital in Brest, France, assessed the hypothesis that ARFI coupled with conventional ß-mode ultrasonography may help to diagnose structural alterations. The objective of their study, published online in Joint Bone Spine, was to measure elasticity in m/s using ARFI elastometry of the four main salivary glands of patients with clinical oral sicca and of healthy controls to determine whether the values different significantly between these two groups.
The 13 patients studied, which included a combination of patients having an initial diagnostic workup or who were receiving follow-up treatment for pSS, had ARFI elastometry performed in conjunction with conventional ultrasound exams. Both parotid glands and both submandibular glands were examined, with 10 impulses per gland. The same machine used to perform conventional ß-mode ultrasonography was used to perform ARFI elastometry, the latter adding about 10 minutes time to the examination. Thirty healthy controls underwent the same tests. Mean shear wave velocity in m/s was compared between the patients and controls using the Mann-Whitney U test.
The researchers reported that mean shear wave velocity (SWV) of the parotid-gland parenchyma was significantly higher in patients diagnosed with pSS than in the healthy patient cohort. However, there was no significant difference with respect to mean SWV values for the submandibular glands. Bilateral ARFI elastometry showed significantly higher mean SWV values in the 10 patients with pSS. Acknowledging the limitation of their sample size, the authors reported that "findings suggest that a mean parotid gland SWV value greater than 2.17 m/s may constitute an indirect indicator of structural changes in the salivary-gland parenchyma." Side-to-side correlations for parotid and submandibular gland SWV values also indicated an asymmetrical distribution of the elasticity changes. These were considerably more marked in the pSS group than in the control group.
Studies with larger sample sizes are needed to corroborate these findings. The authors believe that these combined ultrasonography technologies may hold "considerable promise" in the future as ARFI elastometry technology improves. They believe it offers clinicians a noninvasive, simple, fast, and inexpensive tool capable of detecting histological architectural alterations in the salivary-gland parenchyma and may be able to avoid the need to conduct salivary glands biopsies.
REFERENCE
Samier-Guerin A, Saraux A, Gestin S, et al. Can ARFI elastometry of the salivary glands contribute to the diagnosis of Sjögren's syndrome? Joint Bone Spine. Published online December 8, 2015.
Back To Top
---
ARFI elastometry in the diagnosis of Sjögren's syndrome. Appl Radiol.
By
Staff News Brief
|
February 09, 2016
About the Author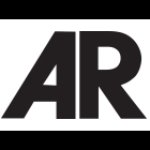 Staff News Brief