American Society of Neuroradiology issues expert recommendations for intracranial vessel wall MRI
By Staff News Brief
High-resolution intracranial vessel wall MR imaging (VW-MR) is starting to be used as an adjunct to conventional angiographic imaging of patients who have intracranial hemorrhage or have had an ischemic stroke. The American Society of Neuroradiology has published a review of the principles of VW-MR imaging and consensus recommendations prepared by its Vessel Wall Imaging Study Group.
Members of the Vessel Wall Imaging Study Group, formed in 2013, are expert neuroradiologists from 11 academic institutions in Canada, Europe and the United States. This committee is working with MR vendors to promote the development of commercial pulse sequences optimized for intracranial VR-MRI. Vessel wall images are presently being acquired by adjusting the scan parameters of existing sequences.
This review, published online in AJNR: American Journal of Neuroradiology, provides general recommendations on the development of an imaging protocol. In addition to technical implementation recommendations, the article includes in-depth explanations of clinical situations in which intracranial VR-MR imaging is or may be a useful adjunct to conventional imaging. It includes warnings about conditions that could cause misinterpretation and concludes with recommendations for clinical practice.
Key points for successful technical implementation include:
Spatial resolution. 3T is recommended to attain a higher signal-to-noise ratio. Most experienced centers are using isotropic voxel dimensions in the 0.4-0.7 mm range for 3D acquisitions.
Use of both multiplanar 2D and 3D acquisitions is recommended. Together they offer more visual information.
Multiple tissue weightings. The addition of a gadolinium-bolus MRA is helpful to accurately define the contour of the lumen for time-of-flight MRA.
Suppression of MRI signal in blood and CSF is required, using spin-echo, spatial presaturation, and double inversion recovery preparation techniques.
Variable flip angle refocusing pulse,and flat spin-echo sequences are most commonly used for 3D sequences. Intervoxel dephasing—luminal blood containing spins traveling at varying speeds—is an important mechanism to generate adequate blood suppression with 3D phasing.
Peripheral pulse gating is potentially useful for VW-MMR imaging of dilated intracranial arteries or large aneurysms. Gating to the point of maximum flow in the vessel may reduce the artifacts associated with slow flow and improve blood suppression.
Monitoring can be used for 2D sequences that will show vessels of interest. Monitoring of 3D sequences is less critical but may be helpful.
VW-MR is recommended as a useful adjunct to conventional imaging to differentiate among causes of intracranial arterial narrowing, such as intracranial atherosclerotic plaque, vasculitis, reversible cerebral vasoconstriction syndrome and arterial dissection. It is also recommended to identify symptomatic, nonstenotic disease of the intracranial arteries.
It may be useful to assess vasculitis activity, to assess atherosclerotic plaque activity and to determine the location of atherosclerotic plaque relative to branch artery ostia, to determine which aneurysm has ruptured in patients with acute subarachnoid hemorrhage, and to select an intracranial target for biopsy in suspected CNS vasculitis.
The Vessel Wall Imaging Study Group advises radiologists to "confirm vessel wall findings in multiple planes and preferably with multiple tissue weightings, and to combine information from all available sequences to determine whether there is a vessel wall thickening or enhancement. The assessment requires accurate determination of the inner and outer boundaries of the vessel wall by direct comparison of T1-, T2-, and contrast-enhanced T1-weighted images and MRA source images."
Radiologists should be knowledgeable of the broader clinical context of VW-MR imaging and communicate these results to referring physicians with any caveats relating to findings that have not been validated in clinical studies.
Because research is still ongoing, the American Society of Neuroradiology is establishing a portal on its website (www.asnr.org) to enable neuroradiologists and radiology departments to describe their MR imaging systems and the specific pulse sequences and scan parameters that they have found to be useful.
REFERENCE
Mandell DM, Mossa-Basha M, Qiao Y, et al. Intracranial vessel wall MRI: Principles and expert consensus recommendations of the American Society of Neuroradiology. ANJR: Am J Neuroradiol. Published online July 28, 2016. DOI: 10.3174/ajnr.A4893.
Back To Top
---
American Society of Neuroradiology issues expert recommendations for intracranial vessel wall MRI. Appl Radiol.
By
Staff News Brief
|
November 15, 2016
About the Author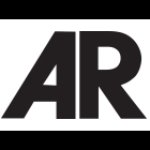 Staff News Brief