Allergic reaction to ß-blocker premedication for CCTA low
By Staff News Brief
Coronary CT angiography (CCTA) is widely used to diagnose coronary artery disease (CAD), especially when patients present with acute chest pain in hospital emergency departments. For optimal image quality, CCTA requires the use of beta-blocker premedication for heart rate control. Some concern exists ß-blocker premedication may increase the severity of allergic reactions by patients with a prior history of allergies to radiocontrast media.
A study published in the July-August issue of the Journal of Cardiovascular Computed Tomography analyzing allergy reactions of nearly 30,000 patients enrolled in the Advanced Cardiovascular Imaging Consortium (ACIM) Registry alleviates this concern. Researchers from Beaumont Health System determined that allergic reactions to intravenous low-osmolar nonionic iodinated contrast media are not more common among patients treated with ß-blockers before CCTA compared with patients who did not receive ß-blocker. They additionally determined that the use of ß-blockers with patients who had a history of radiocontrast media allergies did not affect the incidence of allergic reaction.
Lead author Anshul Aggarwal, M.D. of the Department of Cardiovascular Medicine and colleagues analyzed data submitted for 29,599 patients who had a CCTA at one of 47 participating institutions. They excluded 9,500 patients whose records or treatment did not conform, leaving 29,099 registry records for analysis. Of this group, 82% had ß-blockers administered, and 45 patients, or 0.19%, experienced allergic reactions (one of which was severe). Among the 18% who did not have ß-blocker premedication, nine patients, or 0.17%, had allergic reactions, none severe.
The researchers compared the frequency and severity of allergic reactions of patients in each group. They reported that of the 783 patients with a history of contrast allergy, five patients (0.64%) experienced allergic reactions compared with 49 of 28,316 patients (0.17%) without a history of allergy. There was no statistical evidence of increased allergic risk with the use of ß-blockers.
"This study of a large patient cohort confirms that the allergic reaction rate to contrast media, with or without the administration of premedication beta-blockers is low, and the vast majority of reactions that do occur are mild to moderate in nature," they concluded.
REFERENCE
Aggarwal A, Smith JL, Chinnaiyan KM, et al. ß-Blocker premedication does not increase the frequency of allergic reactions from coronary CT angiography: Results from the Advanced Cardiovascular Imaging Consortium. J Cardiovasc Comput Tomogr 2015;9(4):270-277.
Back To Top
---
Allergic reaction to ß-blocker premedication for CCTA low . Appl Radiol.
By
Staff News Brief
|
July 01, 2015
About the Author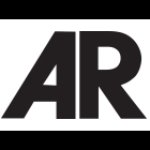 Staff News Brief