AHRA and SIIM elect new leaders
By Staff News Brief
A new slate of officers of the Association for Medical Imaging Management (AHRA) was elected at AHRA's annual meeting held late July in Aurora, CO. Chris Tomlinson, vice president of enterprise radiology at Jefferson Health, Thomas Jefferson University Hospital, in Philadelphia, PA, became AHRA president and Jacqui Rose, director of medical imaging, lab, telecommunications and information technology at Premier Health/UVMC, in Troy, OH, is the society's president-elect.
New members of the AHRA Board of Directors are:
Becky Allen, enterprise director of radiology at University of Cincinnati Health in Ohio;
Paul Dubiel, assistant director of shared services at Dell Medical School in Austin, TX;
Gina Greenwood, director, radiology services at the University of Wisconsin Hospitals and Clinics in Madison; and
Enrico M. Perez, administrative director at Winthrop University Hospital in Mineola, NY.
Meanwhile, the Society for Imaging Informatics in Management (SIIM) also held its annual meeting this summer in Aurora, CO. SIIM chair James T. Whitfill, MD, chief transformation officer of HonorHealth in greater Phoenix, is joined by chair-elect Marc D. Kohli, MD, director of clinical informatics and an associate professor of clinical radiology in the abdominal imaging section at the University of California San Francisco.
Safwan S. Halabi, MD, medical director for radiology informatics at Stanford Children's Health Lucile Packard Children's Hospital and clinical associate professor of radiology at the Stanford University School of Medicine was elected secretary. Rasu B. Shrestha, MD, executive vice president and chief strategy officer at Atrium Health in Charlotte, NC, is SIIM's new treasurer.
Back To Top
---
AHRA and SIIM elect new leaders. Appl Radiol.
By
Staff News Brief
|
August 26, 2019
About the Author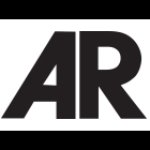 Staff News Brief