Age and body fat added as risk factors for breast cancer
By Staff News Brief
Women with dense breasts are at higher risk to develop breast cancer than other women, but the age of a woman and body fat, especially in the upper belly, may also be a risk factor, according to a study conducted at Johns Hopkins University School of Medicine published recently in European Radiology.
Women are becoming increasingly aware that dense breasts are associated with a higher risk of cancer, and 24 states have passed breast density notification laws. Wenlian Zhu, Ph.D., a research associate in the Department of Radiology and Radiological Science, and colleagues at the Johns Hopkins Kimmel Cancer Center, conducted an investigation to study the association beween breast cancer and body adiposity, as well as breast density quantitatively assessed from 3D MRI images. They examined three-dimensional T-1 weighted MRI breast scans of 844 women who had the examination between 2007 and 2014.
The patient cohort consisted of 410 patients with invasive cancer in one breast, 73 patients diagnosed with ductal carcinoma in situ (DCIS), and 361 women with no evidence of breast cancer. In addition to assessing breast density, the research team used the MRI scans to assess adiposity by using measurements of the fatty tissue thickness in the upper abdomen right beneath the breast. They identified a strong correlation between both age and adiposity with breast cancer. Specifically, breast cancer was associated with the thickness of the upper abdominal adipose layer.
Interestingly, the correlation between breast cancer and breast density alone was insufficient. Zhu explained in a press release that women with the densest breasts tended to be of younger age and have a lean body, both factors aligned with lower breast cancer risk. She cautioned, "Grouping all women with dense breasts into an elevated risk category could therefore be misleading and may cause unnecessary anxiety for many women. If further studies expand and confirm our research, we may be able to offer reassurance to many young and lean women with dense breasts."
The research team did not investigate the relationships among age, adiposity, and breast density for older women. The team plans to test whether breast density is associated with breast cancer in older women.
Aspirin use may help reduce breast density
A study presented at the 2015 San Antonio Breast Cancer Symposium held this month suggests that the regular taking of aspirin may be associated with breast density. Researchers at the University of Pennsylvania conducted a study of the electronic medical records (EMR) of 26,000 women to determine the effect of aspirin on mammographic density. They identified an independent association between aspirin use and lower mammographic density.
The patient cohort represented women who had undergone routine screening mammography during 2012 and 2013. The women had also reported their medication use during an outpatient visit with a physician in the two year time frame. Nearly 20% reported current aspirin use. The women who took aspirin were significantly older (65.3 years compared to 55.3 years for non-users) and had a mean body mass index (BMI) of 30.4 compared with 28.5.
Co-author Despina Kontos, Ph.D., assistant professor of radiology, and colleagues reported that there was an independent, inverse association between aspirin use and mammographic density. Compared to women with extremely dense breasts, women with fatty or scattered fibroglandular breasts were more likely to be aspiring users. The association between aspirin use and density was more pronounced for women under the age of 60 and for African American women (who represented 41% of the patient cohort).
"Our findings highlight the potential value for a randomized controlled trial of aspirin as an agent in early detection of breast cancer," said Kontos. This patient cohort of 26,000 women will be the subject of research regarding the duration of aspirin use, and will be used to evaluate an automated measure of breast density.
REFERENCES
Zhu W, Huang P, Macura KJ, et al. Association between breast cancer, breast density, and body adiposity evaluated by MRI. Eur Radiol. Published online October 21, 2015.
Wood ME, Sprague BL, Oustimov A, et al. Aspirin use is associated with lower mammographic density in a large screening cohort. San Antonio Breast Conference Symposium Abstract PD1-05, December 8-12, 2015.
Back To Top
---
Age and body fat added as risk factors for breast cancer. Appl Radiol.
By
Staff News Brief
|
December 21, 2015
About the Author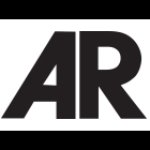 Staff News Brief